Obituary: Bobby Joe Mayfield
McMinnville, TN resident and Warren County, TN native Bobby Joe Mayfield, age 89, was born June 5, 1933 and died October 23, 2022 at his residence following a six month illness.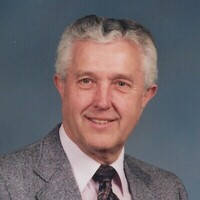 A United States Army veteran, founder of Mayfield Lumber Company along with his wife, cattleman and member of Hwy. 56 N Church of Christ, he was the son of the late Clevie and Lillian Ray Mayfield. He was married to Ada Lois Glenn Mayfield on August 25, 1953 who preceded him in death on July 25, 2005. In addition to his parents and wife, he was preceded in death by daughter, Jalesia Hansen; son, Jeff Mayfield; granddaughter, Lela Anne; sister, Anna McAdams and brothers, Charles and Billy Mayfield.
Mr. Mayfield is survived by son and daughter-in-law, David and Janice Mayfield of McMinnville, TN; son-in-law, Tim Hansen of McMinnville, TN; four grandchildren, Joshua Mayfield of Florida, Jacob and Sarah Mayfield of Murfreesboro, TN and Brittany and Skip Turner and Michael and Lakaryl Mayfield, both of McMinnville, TN; seven great-grandchildren, Ethan, Molly and Hannah Mayfield, Jenson and Amber Turner and Laurel and Branson Mayfield; sister and brother-in-law, Judy and Joe Mingle; sisters-in-law, Jimmie Rymer of Georgia and Pam Glenn of McMinnville, TN and several nieces and nephews.
Funeral service will be held at 1:00 p.m. Wednesday, October 26, 2022 at Hwy. 56 N Church of Christ in McMinnville, TN with Charles Pearson and Wayne Cantrell officiating. Burial will follow at Mt. View Cemetery in McMinnville, TN. Visitation will be Tuesday from 4:00 p.m. until 8:00 p.m. at High's and Wednesday from 12:00 p.m. until time of service at the church.
A special thanks to Dr. Jimmie Woodlee, his caregivers, Jennifer, Pat, Karen, Morgan and Kris Ann and Avalon Hospice.
In lieu of flowers, memorial donations may be made to Boyd Christian School, Relay for Life or the McMinnville Gideons.
Online condolences may be made at www.highfuneralhome.com.
High Funeral Home is in charge of arrangements.
To send a flower arrangement or to plant trees in memory of Bobby Joe Mayfield, please click here to visit our Sympathy Store.
Source: High Funeral Home