Cavco Industries Second Quarter Fiscal 2023 Earnings Release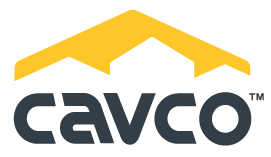 Cavco Industries, Inc. ("we," "our," the "Company" or "Cavco") announced financial results for the second fiscal quarter ended October 1, 2022, provided further discussion on the planned acquisition of Solitaire Homes, Inc. and provided updates on other business items.
Second Quarter Highlights
Net revenue increased to $577 million, or 60.6%, compared to $360 million in the second quarter of the prior year, and Net income attributable to Cavco common stockholders increased to $74 million, or 97.1%, compared to the same period last year.
Gross profit as a percentage of Net revenue increased 230 bps to 27.3% and Factory-built housing gross profit as a percentage of Net revenue increased 260 bps to 26.7% compared to the second fiscal quarter of 2022.
Earnings per diluted share totaled $8.25 compared to $4.06 in the prior year quarter.
Backlogs were $651 million at the end of the quarter, down $347 million sequentially from three months prior.
Commenced operations at our new park model manufacturing facility in Glendale, Arizona.
Commenting on the quarter, President and Chief Executive Officer Bill Boor said, "Our teams across the company continue to achieve outstanding results even as market conditions are shifting. Near-term demand is being impacted by rising interest rates, inflation and other economic drivers. However, there are opportunities for manufactured housing in this market environment and the current dynamics do not change the massive affordable housing deficit. We are fully prepared to maneuver through the market transition while staying focused on that long-term need for our homes."
He continued, "The recent start-ups of the Hamlet and Glendale plants and the addition of Solitaire Homes are right in line with our strategy to grow our impact on the affordable housing problem. Since the beginning of fiscal 2022, we have committed $244 million to strategic acquisitions, $52 million to internal capital projects including Hamlet and Glendale and $99 million to share repurchases. After the commitment of cash to the Solitaire deal, we still have well over $200 million in cash providing ongoing flexibility."
Financial Results
In the factory-built housing segment, the increase in Net revenue for both the three and six months ended October 1, 2022 compared to the respective periods in the prior year was due to higher home sales volume and higher home selling prices. Home sales volume increased from the Commodore acquisition, completed in the second quarter of fiscal year 2022, which provided $107 million and $208 million in Net revenue for the three and six months ended October 1, 2022, respectively. The three and six months also benefited from higher factory capacity utilization which enabled higher sales volume.
Financial services segment Net revenue increased for the three months ended October 1, 2022 from higher volume in home loans sales in the period. For the six months ended October 1, 2022, Net revenues decreased primarily due to realized and unrealized losses on marketable equity securities in the insurance subsidiary's portfolio during the current period and lower interest income earned on the acquired consumer loan portfolios, and lower volume in home loan sales. These items were partially offset by more insurance policies in force in the current year compared to the prior year.
In the factory-built housing segment, the Gross profit percentage and total gross profit for both the three and six months increased from higher home sales prices. Selling, general and administrative expenses increased primarily due to higher salary and incentive compensation expense on improved earnings, as well as from higher legal and professional fees.
In the financial services segment, Gross profit and Income from operations for the three months increased primarily due to higher mortgage loan sales. For the six months, Gross profit and Income from operations were negatively affected by higher insurance claims from New Mexico and Arizona weather related events, and greater unrealized losses on marketable equity securities compared to the same period last year.
For the three and six months ended October 1, 2022, Income tax expense was reduced by approximately $2.7 million due to estimated non-recurring net tax credits related to the sale of energy efficient homes, available under the Internal Revenue Code §45L. This program expired on December 31, 2021 and was recently extended in its current form through December 31, 2022, which resulted in the current period benefit.
Housing Demand and Production Updates
Our backlog at October 1, 2022 was $651 million compared to $1.0 billion last quarter, a decrease of $347 million or 34.8%. This was largely due to lower home order rates, net of cancellations, which are down from the extreme highs we saw during the summer of 2020 to the summer of 2021. Additionally, our efforts in product simplification and production staffing improvement have increased our total average plant capacity utilization. For the second fiscal quarter of 2023, our capacity utilization was approximately 80%, compared to 75% in the second fiscal quarter of 2022. Compared to the sequential quarter, the lower utilization is due to market and weather driven downtime.
Planned Acquisition of Solitaire Homes
As announced on October 27, 2022, we have signed a binding agreement to acquire the business of Solitaire Homes, Inc. and other related entities (collectively "Solitaire Homes"), including its four manufacturing facilities, twenty-two retail locations and its dedicated transportation operations. The addition of Solitaire Homes strengthens our position in the Southwest, with high quality products that complement our existing home offerings.
The purchase price totals $93 million, before certain adjustments that will be determined upon close of the transaction. We expect to fund the acquisition entirely with cash on hand. The transaction is expected to close early in the Company's fourth quarter of fiscal year 2023, subject to applicable regulatory approvals and the satisfaction of certain customary conditions.
Update on Facilities in Arizona and North Carolina
During the quarter, we commenced production at our facility in Glendale, Arizona. The 118,000 square-foot-facility is used for production of park models, cabins and cottages built under standards approved by the American National Standards Institute.
On October 4, 2022, we opened our 28th production line in Hamlet, North Carolina. Known as "Cavco Homes of North Carolina," the 184,000 square-foot-plant will produce homes built under the standards of the U.S. Department of Housing and Urban Development. The opening comes approximately seven months after Cavco acquired the facility from Volumetric Building Companies.
SEC Litigation Update
As announced on September 23, 2022, the United States District Court for the District of Arizona approved the settlement of the Securities and Exchange Commission action against the Company. Without admitting or denying the findings of the consent judgment, the Company agreed to the imposition of an injunction against future violations of the antifraud and internal accounting control provisions of the Securities Exchange Act of 1934 and paid a monetary penalty of $1.5 million. The settlement resolves all claims in the action against the Company.
For the full second quarter results, click here.
About Cavco
Cavco Industries, Inc., headquartered in Phoenix, Arizona, designs and produces factory-built housing products primarily distributed through a network of independent and Company-owned retailers. We are one of the largest producers of manufactured and modular homes in the United States, based on reported wholesale shipments. Our products are marketed under a variety of brand names including Cavco, Fleetwood, Palm Harbor, Nationwide, Fairmont, Friendship, Chariot Eagle, Destiny, Commodore, Colony, Pennwest, R-Anell, Manorwood and MidCountry. We are also a leading producer of park model RVs, vacation cabins and factory-built commercial structures. Cavco's finance subsidiary, CountryPlace Mortgage, is an approved Fannie Mae and Freddie Mac seller/servicer and a Ginnie Mae mortgage-backed securities issuer that offers conforming mortgages, non-conforming mortgages and home-only loans to purchasers of factory-built homes. Our insurance subsidiary, Standard Casualty, provides property and casualty insurance to owners of manufactured homes.
Contact:
Mark Fusler – Corporate Controller and Investor Relations – investor_relations@cavco.com – (602) 256-6263
Source: Cavco Industries, Inc.