Kamps, Inc. Strengthens Pallet Capabilities and Expands Portfolio of Services with the Acquisition of Realm Companies LLC, a Multi-Entity Company Based in Iowa.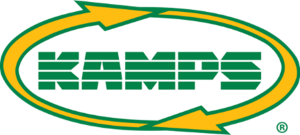 Kamps, Inc. ("Company"), one of the nation's leading pallet organizations, is pleased to announce the strategic acquisition of Realm Companies LLC ("Realm"), a portfolio company of Great Range Capital based out of Newton, IA. Specializing in the complete lifecycle management of pallets, Realm offers pallet manufacturing, pallet recovery, and sustainable recycling services. As the parent company of WestWind Logistics LLC ("WestWind"), Realm also offers freight services, reverse logistics, and on-site (TPM) pallet services. Realm is the fifth strategic acquisition Kamps has completed in 2022, and 14th under majority ownership of private equity firm Freeman Spogli & Co. ("Freeman Spogli").
Realm was established in 1998 as a warehousing company by Chris Barton. Shortly after establishing the warehousing operations, Barton saw an opportunity to further add value to Realm's customers by offering pallet recycling solutions. Since then, Realm has grown to become a dominant pallet, crates, and logistics solutions provider across five states. A recent acquisition of WestWind strengthened Realm's regional capabilities and transformed the company into a comprehensive supply chain solutions provider throughout the Midwest. Realm has 180 employees, nine warehouse and manufacturing sites, and 900 trailers. All Realm and WestWind employees, including owner Chris Barton, will be transitioned to Kamps employees upon closing of the transaction.
"We are thankful for the opportunity to partner with Kamps," said Realm owner, Chris Barton. "This 20-plus year journey, and new beginning, has been made possible due to the people I've been so blessed and fortunate to work with. Kamps is the best in the business and we are excited to join a team that places such an emphasis on customer service."
"We are excited to bring both companies into the Kamps family," said Kamps, Inc. President, Mitchell Kamps. "With a current location in Des Moines, IA, the addition of Realm and WestWind will significantly bolster our product and service capabilities in the Midwest. The additional products and services we have gained will also allow us to now support our valuable customer base with even more critical supply chain services – delivered the Kamps way."
"The addition of Realm bolsters Kamps' existing footprint in the Iowa market and reaffirms the company's status as the national leader in providing the highest levels of service to customers," said Jon Ralph, President and COO of Freeman Spogli. "We are pleased to welcome Chris and the rest of the Realm team to the Kamps family and look forward to fully integrating our combined teams in order to provide the best experience to our valued customers."
The acquisition strengthens Kamps' local presence in an existing market, expands capabilities and services, and build upon the company's core mission of delivering customer-centric supply chain services on a national scale. The addition of Realm grows Kamps' national presence to 55 asset-based locations, supported by close to 8,000 trailers and over 3,700 total employees. The addition of new service extensions also reinforces Kamps' willingness to invest in strategic growth to meet evolving customer need. Recent market conditions prove that Kamps' combination of vast resources, comprehensive capabilities, and local presence is key to successfully supporting supply chains and delivering superior customer experiences.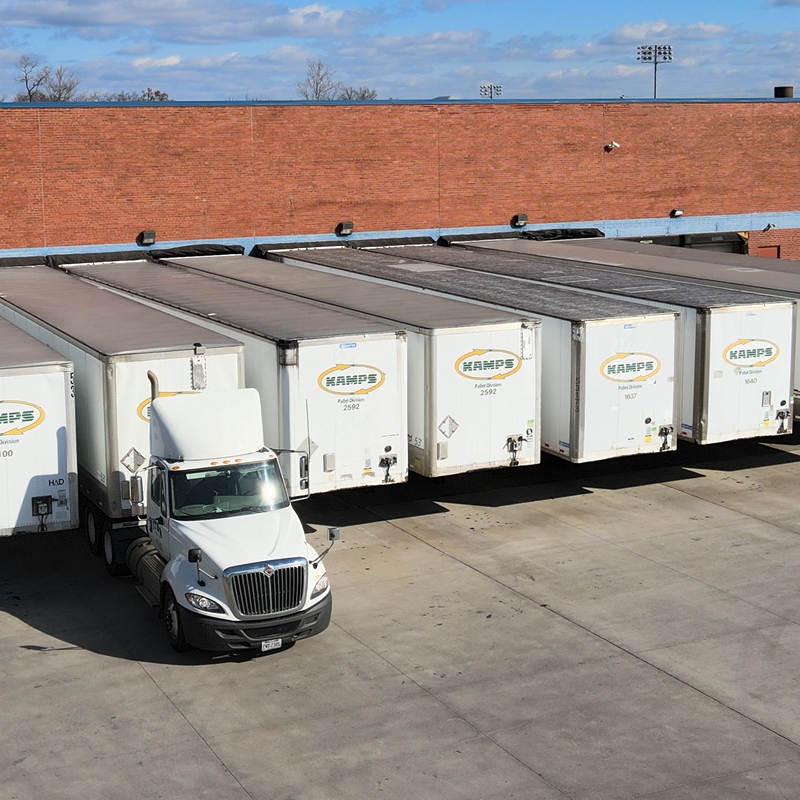 About Realm Companies LLC
Realm Companies LLC is a pallet, crate, and mulch manufacturer, pallet recycler, and warehousing logistics company headquartered in Newton, IA. In business since 1998, Realm is a true solutions provider, with just-in-time delivery, as well as scalability and flexibility to meet the changing needs of their customer base. Realm manages the complete lifecycle of pallets and creates for customers located across Iowa, Kansas, Illinois, Missouri, and New Jersey.
To learn more about Realm Companies, visit https://www.realmcompanies.com/
About Kamps, Inc.
Kamps, Inc. is a full-service national pallet company delivering innovative pallet services to customers since 1973. Kamps specializes in supplying high quality wooden pallets, comprehensive pallet recycling services, and total pallet management services to diverse supply chains across the nation. With over 400 locations in its pallet network, and 55 asset-based locations, Kamps is the national leader in customer-centric supply chain services.
To learn more about Kamps, visit https://www.kampspallets.com/
About Freeman Spogli & Co.
Freeman Spogli & Co. is a private equity firm dedicated exclusively to investing in and partnering with management in consumer and distribution companies in the United States. Since its founding in 1983, Freeman Spogli has invested over $5.5 billion in 69 portfolio companies with an aggregate transaction value of over $27 billion and has completed over 145 add-on acquisitions with its portfolio companies. Freeman Spogli is currently making investments from FS Equity Partners VIII, L.P. Freeman Spogli has offices in Los Angeles and New York.
To learn more about Freeman Spogli & Co., visit www.freemanspogli.com.
Contact:
Fuad Hasanovic – Marketing & Communications Manager – fuadh@kampspallets.com – (616) 337-3053
Source: Kamps, Inc.