KCMA: Final Results of First AD Review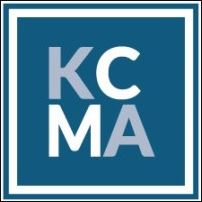 On November 3, 2022, the Department of Commerce informed Schagrin Associates, KCMA's outside council, of the final results of the first administrative review of the antidumping duty order on Wooden Cabinets, Vanities, and Components Thereof from China.
This first review period covers October 2019 through March 2021. Commerce stated that it made no changes from the preliminary results. This means that Commerce calculated a zero dumping margin for the mandatory respondent Qufu Xinyu, a margin of 251.64% for the mandatory respondent Shanghai Beautystar, and a margin of 251.64% for the voluntary respondent Dalian Hualing. Commerce also assigned Qufu Xinyu's zero margin to the 15 non-selected respondents in the review.
The results are summarized in the table below.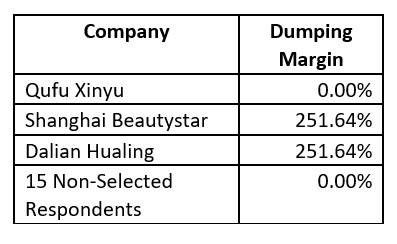 While this is a disturbing and shocking decision, it just means we will have to redouble our resolve and efforts in the second administrative review. It is imperative for the survival of the domestic kitchen cabinet industry that the dumping rates are greatly increased for the 16 Chinese companies that now have zero rates.
It is important to note that while this is a disappointing setback, it is not a green light for these Chinese companies to resume shipping massive volumes of cabinets to the United States. They are still subject to the countervailing duty order, with current subsidy rates for non-examined companies set at 20.93 percent.
Taking the 25-percent 301 duties into account, the companies are still subject to total duties of 45.93%. And any future imports they make under their current cash deposit rates may be increased retroactively through subsequent administrative reviews.
Together, we represent a resilient community that embodies America's spirit and defiant strength in the face of adversity. And it is together that we will prevail.
Betsy Natz, CEO
KCMA
KCMA, together with the American Kitchen Cabinet Alliance, is working tirelessly to represent our members' interests and our industry's well-being. These efforts include working with members of Congress, industry leaders, and media outlets across the country. With a unified voice, we are asking the Biden Administration and the U.S. Congress to stand up to China, stand with 250,000 American cabinet workers, and support domestic manufacturing.

The current administration's decision to side with China over U.S. citizens is unconscionable and will not be tolerated.
Source: Kitchen Cabinet Manufacturers Association