Obituary: Richard "Dick" Lee Strobel
Richard 'Dick' Lee Strobel, 84 of Huntsville went to glory on the morning of November 1, 2022.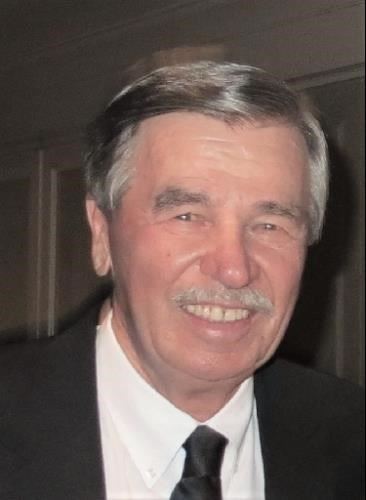 Richard was born in Madison, IL to his beloved parents, Arthur and Emily Strobel. He was brother to Caroline Pruitt, Kathy Strobel and Judy Sigmon, and uncle to David Pruitt and Deborah Wohl. After proudly serving in the United States Navy, he and his devoted wife, Kay Strobel, moved to Huntsville where they raised their daughters, Lisa Christiansen (Todd) and Gina Terry (Jason).
Richard deeply loved his family and was the proud Papa of all four of his grandchildren, Erika Rock (Barrett), Clayton Ambrose (Theressa), Kaitlyn Terry and Emma Reese Terry, as well as his three amazing great-grandchildren, Luke Rock, Sara Rock and Ashton Howard. He cherished time spent with his family on vacation or at the lake. He and Kay took many memorable trips together.
Richard was employed at IBM until 1976 when he went to work at City Lumber Company, purchasing the business after nine years. He was passionate about helping people and remained dedicated to his customers and employees until his retirement in 2011. Richard was a very active and long-standing member of his church family at St. Thomas Episcopal Church. He enjoyed giving back to his community and was a member of the Huntsville Madison County Home Builders Association, Huntsville City Planning Commission for eight years and served at First Stop for more than 12 years. He had a rich passion for the game of golf and enjoyed years of play with many dear friends at his home course, Valley Hill Country Club. He is missed by his family and friends, who adored him.
Visitation will be held at St. Thomas Episcopal Church, 12200 Bailey Cove Road on Wednesday November 16th at 10 a.m. with a service following at 11:30 a.m.
In lieu of flowers, memorials may be made to St. Thomas Episcopal Church.
Source: Laughlin Service Funeral Home & Crematory