PPG, Dutch Education Nonprofit C3 Launch STEM Learning Platform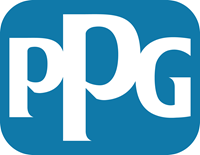 PPG today announced the launch of an online STEM education platform created in a partnership with Dutch nonprofit Centrum JongerenCommunicatie Chemie (C3), which introduces children and young people to chemistry and life sciences.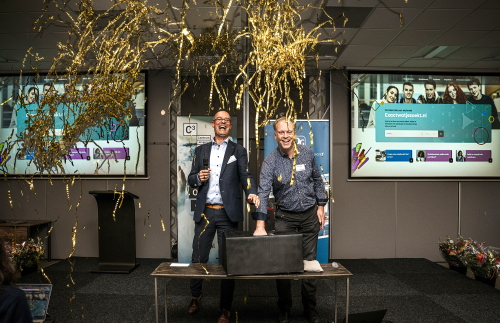 The online platform, www.exactwatjezoekt.nl, was funded in part by a two-year grant from PPG to C3 to support Dutch students and inspire them for school and career choices in STEM. It includes study information and career advice in the form of videos, study choice tests and other tools to help students achieve better results and make smarter choices for their future. In the first year, C3 expects 150,000 visitors.
Marijn Meijer, director of C3, and Maurice de Wit, PPG director, production and logistics Benelux, Architectural Coatings, launched the platform during the annual Woudschoten Chemistry Conference, held recently at Zeist, the Netherlands. PPG is the main sponsor of the multi-day conference for chemistry teachers, organized by C3.
"Together with C3, we want to build the next generation of diverse and innovative leaders in the field of science and technology," said De Wit. "As a science and technology company, we know how important a skilled workforce is to create stronger, more sustainable communities. Through this platform, and also in the classroom, we want to make the field of work tangible for students. C3 has the knowledge, resources and network to achieve this."
PPG's global community engagement efforts and the PPG Foundation aim to bring color and brightness to PPG communities around the world. We invested $13.3 million in 2021, supporting hundreds of organizations across more than 40 countries. By investing in educational opportunities, we help grow today's skilled workforce and develop tomorrow's innovators in fields related to coatings and manufacturing. Plus, we empower PPG employees to multiply their impact for causes that are important to them by supporting their volunteer efforts and charitable giving. Learn more at communities.ppg.com.
About PPG
At PPG (NYSE:PPG), we work every day to develop and deliver the paints, coatings and specialty materials that our customers have trusted for nearly 140 years. Through dedication and creativity, we solve our customers' biggest challenges, collaborating closely to find the right path forward. With headquarters in Pittsburgh, we operate and innovate in more than 75 countries and reported net sales of $16.8 billion in 2021. We serve customers in construction, consumer products, industrial and transportation markets and aftermarkets. To learn more, visit www.ppg.com.
Contact:
Andrew Wood – Corporate Communications – awood@ppg.com – +31 6 5121 6579
Source: Source: PPG Industries, Inc.