ABC Supply Co. Inc. Hires a Veteran Per Day in 2022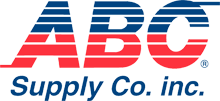 ABC Supply Co. Inc., the largest wholesale distributor of roofing and other select exterior and interior building products in North America, is proud to announce that it has hired a veteran each day in 2022.
ABC Supply understands how difficult it can be for veterans to find jobs they love after leaving the military and for the past five years has committed to welcoming veterans into the ABC Supply family. The company's military commitment has led it to hire more than 2,100 veterans since 2017. To connect with U.S. veterans seeking fulfilling, lifelong careers, ABC Supply has made a veteran hiring pledge with military.com and has worked with organizations like RecruitMilitary and the Army Partnership for Your Success (PaYS) Program.
ABC Supply offers many rewarding career opportunities that build on the skills that veterans develop while serving in the military, such as problem-solving, leadership and organization. Open positions at ABC Supply include delivery drivers, material handlers, sales associates and delivery services managers.
"One of our company's Core Values is American Pride, and supporting veterans in their pursuit of meaningful careers is one of the ways that we live that value," said Mike Jost, ABC Supply's chief operating officer. "Veterans bring so much to ABC Supply, and we're honored that many of them have chosen to continue their careers with us."
"ABC Supply is a great company to work for," says Michael Gorombol, managing partner of ABC Supply's Hagerstown, Maryland, location. "It's really helped me provide a great life for my family and given me a very high feeling of self-worth."
In addition to helping veterans find careers, ABC Supply supports them through a multimillion-dollar commitment to Homes For Our Troops (HFOT), a nonprofit organization that builds and donates specially adapted custom homes nationwide for severely injured, post-9/11 Veterans, to enable them to rebuild their lives. Recently, ABC Supply helped to raise over $2 million for HFOT through a donation-matching campaign at the Indianapolis 500 presented by Gainbridge.
Visit ABC Supply's website to learn more about how the company supports veterans.
About ABC Supply
ABC Supply Co. Inc. is the largest wholesale distributor of roofing in the United States and one of the nation's largest wholesale distributors of select exterior and interior building products. Since its founding by Ken and Diane Hendricks in 1982, ABC Supply's sole focus has been serving professional contractors and "making it easy" for them to do their jobs by offering the products, support and services they need — including myABCsupply, a tool that allows contractors to order materials, track deliveries, pay invoices and more. A 16-time Gallup Exceptional Workplace Award winner and two-time recipient of Glassdoor's Employees' Choice Award for Best Places to Work, ABC Supply is an "employee-first" company that treats its associates with respect and gives them the tools they need to succeed. The company was also named a Best Employer for New Grads by Forbes in 2021. Headquartered in Beloit, Wisconsin, ABC Supply has over 840 locations nationwide. More information is available at www.abcsupply.com. Contractors can find resources for growing and improving their businesses on ABC Supply's blog and the company's LinkedIn page.
Source: American Builders & Contractors Supply Co., Inc.