L&W Supply Opens its First Location in New York City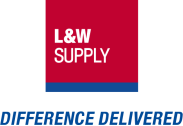 L&W Supply, a nationwide distributor of interior building materials and construction supplies, has opened its first location in New York City at 49-29 30th Place in Long Island City, New York.
Dave Dickerson manages the new location. He has over three decades of experience in the building supply industry. He started his career in 1986 and has held various operations and sales positions throughout New Jersey and New York.
"We are so excited to have our first L&W Supply location in the New York City market, which will allow us to meet the growing demand for building materials and support in the area," said John McLaughlin, L&W Supply's Northeast Region vice president.
The company's Mid-Atlantic District Manager Butch Kahlau added, "Dave's deep wealth of industry knowledge combined with his strong customer relationships and knowledge of the market will position us to provide world-class support to our team and customers in the area."
Visit L&W Supply's website to learn more about its products and services and to find your nearest location.
About L&W Supply
Since 1971, L&W Supply has been recognized as a world-class interior products company and is one of the nation's largest distributors of wallboard, suspended ceiling systems, steel studs, joint treatment, insulation, fasteners and related building products. L&W Supply was acquired by ABC Supply in November 2016. Headquartered in Chicago, Illinois, L&W Supply operates over 200 branches in 40 states. More information about L&W Supply is available online at www.lwsupply.com.
About ABC Supply
ABC Supply Co., Inc. is the largest wholesale distributor of roofing and other select exterior and interior building products in North America. Since its founding in 1982, ABC Supply's sole focus has been serving professional contractors and "making it easy" for them to do their jobs by offering the products, support and services they need. Headquartered in Beloit, Wisconsin, ABC Supply has nearly 900 locations across the U.S. and Canada. More information is available at www.abcsupply.com.
Contact:
Marcie Waters – Media Contact – mwaters@hiebing.com – (608) 256-6357
Source: L & W Supply Corporation