Home Hardware Named One of Waterloo Area's 2023 Top Employers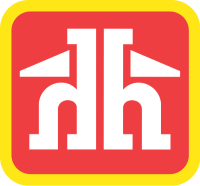 For the third consecutive year, Home Hardware Stores Limited is pleased to announce it has been named one of Waterloo Area's Top Employers. The annual competition, organized by Canada's Top 100 Employers, recognizes companies that lead their industries in offering exceptional places to work.
"Home Hardware Stores Limited actively works towards fostering a positive environment for our Team Members that emphasizes respect, teamwork and inclusion," said Kevin Macnab, President and CEO, Home Hardware Stores Limited. "We are proud to receive this designation once again as it highlights our commitment to building business and supporting the St. Jacobs community and surrounding regions. Thanks to our Dealer-Owners and dedicated Team Members, we are Canada's largest Dealer-owned home improvement retailer, serving close to 1,100 communities across the country."
The organizations that receive the Top Employers designation are evaluated on criteria such as physical workplace; vacation and time off; employee communications; work atmosphere; community involvement; performance management; health, financial and family benefits; and training and skills development.
"When it comes to our Team Members, our goal is to provide them with the tools and support they need to feel motivated, appreciated, and empowered to bring their true authentic selves to work," said Scott Bryant, Chief Human Resources Officer, Home Hardware Stores Limited. "From a welcoming onboarding process to employee performance and leadership programs, Home Hardware is committed to having the right supports in place for Team Members to reach their full potential."
Home Hardware continues to maintain positive company culture by offering Team Member engagement surveys, health and wellness resources through Home's Employee Assistance Program, virtual workout classes, education assistance programs for Team Members, and more.
To learn more about career opportunities at Home, visit https://www.homehardware.ca/en/careers
About Home Hardware Stores Limited
Home Hardware Stores Limited is Canada's largest Dealer-owned hardware, lumber, building materials, and furniture home improvement retailer with close to 1,100 stores under the Home Hardware, Home Building Centre, Home Hardware Building Centre and Home Furniture banners. Founded in 1964 in rural St. Jacobs, Ontario, Home Hardware remains 100% Canadian owned and operated. Through the Home Hardware network, Dealer-Owners have extensive distribution and marketing capabilities as well as access to thousands of quality, brand name and private label products. Home Hardware Stores Limited has received designation as one of Canada's Best Brands and Best Managed Companies and is committed to helping Canadians with all of their project needs. More information about the company is available at homehardware.ca.
Source: Home Hardware Stores Ltd.