PPG Again Recognized Among Foundry's Computerworld 'Best Places to Work in IT 2023'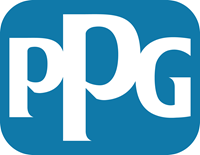 PPG announced it was recognized among the 'Best Places to Work in IT 2023' by Foundry's Computerworld. The list recognizes organizations that challenge their IT staffs while providing great benefits and compensation. It is PPG's fifth appearance on the prestigious list.
A future-focused purpose driven organization is key to employee engagement," said Bhaskar Ramachandran, PPG vice president and chief information officer. "Our focus on technology currency, modernizing our application stack and removing barriers to execution are all important within PPG's IT function. Initiatives for global talent development, and addressing inequities are resonating with our people. Most of all, knowing clearly what the IT strategy is, which is based on the business strategy, and how each and every one of us is enabling the organization to fulfill its purpose – WE PROTECT AND BEAUTIFY THE WORLD® – is key to the high level of engagement and our collective successes."
PPG ranked No. 19 among large organizations based on its survey, which included topics such as benefits, career development, diversity, equity and inclusion (DE&I), future of work, training and retention. In addition, this year's rankings were reviewed and vetted by a panel of industry experts.
"Attracting diverse, high-performing IT talent can be challenging in the current environment due to strong demand. At PPG, we are striving to build an inclusive work environment where everyone, regardless of background, can bring their authentic selves to work every day and feel a sense of belonging," said Laura Harshberger, PPG global IT director. "PPG's IT organization has created a culture of inclusion through DE&I capability-building sessions and activities to ensure that all IT managers and team members have access to toolkits and resources. We also celebrate the differences of our employees from cultures around the world – PPG's IT function operates technical centers in five countries. "
In addition to inclusion workshops and training, PPG's global employee resource networks (ERNs) hold monthly flagship events, including leader discussions and webinars on inclusivity in the workplace. Each quarter, a DE&I scorecard is presented to PPG's IT leadership team to track progress.
"Adapting to a 'new normal' has put additional demands on IT organizations at companies of all sizes. This year's winning companies have stepped up with increased IT staffing and a variety of innovative professional development opportunities. The result of these efforts is that not only are IT staffs engaged and productive, but the entire business benefits from IT's ability to support evolving workplace models and changing business and customer needs," said Rob O'Regan, global director, content strategy, Foundry. "Importantly, this year's award winners are laser-focused on diversity initiatives to expand the IT talent pool and promote workplace diversity and inclusion."
PPG's workplace and DE&I efforts have been recognized throughout 2022. The company was recognized as a Best Place to Work for Disability Inclusion after earning a top assessment score of 100 on the 2022 DISABILITY EQUALITY INDEX® by Disability:IN and The American Association of People with Disabilities (AAPD). PPG also has been recognized by the Human Rights Campaign Foundation (100% rating on the Corporate Equality Index); Forbes' America's Best Large Employers, Best Employers for Women and Best Employers for Veterans lists; JUST Capital's America's Most Just Companies; and Newsweek's Most Responsible Companies.
About Computerworld
Computerworld is the leading technology media brand empowering enterprise users and their managers, helping them create business advantage by skillfully exploiting today's abundantly powerful web, mobile, and desktop applications. Computerworld also offers guidance to IT managers tasked with optimizing client systems—and helps businesses revolutionize the customer and employee experience with new collaboration platforms. Computerworld's award-winning website (www.computerworld.com (http://www.computerworld.com)), strategic marketing solutions and research forms the hub of the world's largest global IT media network and provides opportunities for IT vendors to engage this audience. Computerworld is published by Foundry. Company information is available at www.foundryco.com (http://www.foundryco.com).
About PPG Industries
At PPG (NYSE:PPG), we work every day to develop and deliver the paints, coatings and specialty materials that our customers have trusted for nearly 140 years. Through dedication and creativity, we solve our customers' biggest challenges, collaborating closely to find the right path forward. With headquarters in Pittsburgh, we operate and innovate in more than 75 countries and reported net sales of $16.8 billion in 2021. We serve customers in construction, consumer products, industrial, and transportation markets and aftermarkets. To learn more, visit www.ppg.com. Innovel, the PPG Logo and We protect and beautify the world are registered trademarks of PPG Industries Ohio, Inc. Thermodrop is a registered trademark of Southern Synergy LLC.
Contact:
Mark Silvey – Corporate Communications – silvey@ppg.com
Source: PPG Industries, Inc.