Obituary: Robert D. "Bob" Rorabaugh
Robert D. "Bob" Rorabaugh, 72, of Mahaffey, died Thursday, Dec. 29, 2022 at Penn Highlands Hospital DuBois.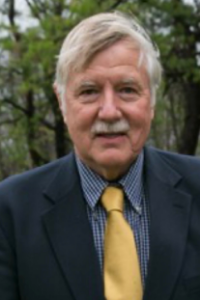 The son of Robert R. and S. Marie (Blose) Rorabaugh, he was born on Aug. 24, 1950 in Indiana.
Bob was a graduate of the Harmony High School and Penn State University Class of 1972, where he earned a Bachelor of Science in forestry. For the rest of his life, Bob continued to actively keep close ties with Penn State in numerous capacities, including as a lifetime member of the Penn State Alumni Association; a supporter of the Penn State Nittany Lion Club; and a recipient of the School of Forest Resources Outstanding Alumnus Award.
For 50 years, Bob was an integral part of the heart and soul of the Rorabaugh Lumber Company in Burnside in partnership with his brothers Dan and Roger.
Extremely active in forestry-related professional organizations, he was a member of the Pennsylvania Forest Products Association, the Society of American Foresters, the Pennsylvania Forestry Association and the Penn-York Lumberman's Club.
In his local hometown area, Bob served on the Harmony Area School District; the Purchase Line Red Dragon Foundation; and the Clearfield County Conservation District Board of Directors. In many of these professional and community organizations, Bob held leadership and officer positions.
One of Bob's favorite pastimes was big game hunting. He would look forward to annual hunting trips with his friends.
Bob is survived by his daughter, Kasey Rorabaugh of Fort Collins, Colo.; his two brothers, Daniel Rorabaugh and wife Darlene of Mahaffey, and Roger Rorabaugh and wife Melanie of Mahaffey; his six nieces and nephews, Holly Merritts, Derek Rorabaugh, Roger Rorabaugh, Sam Rorabaugh, Claire Rorabaugh, and Caleb Rorabaugh; and his fiancée, Melissa Jones.
He was preceded in death by his parents; his sister, Elaine M. Douthitt; brother-in-law, Dennis G. Douthitt; and nephew, Gary Douthitt.
Family and friends will be received from 2 – 8 p.m. on Monday, Jan. 2, 2023 at the Rairigh Funeral Home, Ltd. in Hillsdale, where an 11 a.m. celebration of life service will be held on Tuesday, Jan. 3, 2023 with his daughter Kasey, his niece Holly and his friend Jim Wager as speakers. Private interment will take place at the Fire Tree.
In honored remembrance of his nephew, Gary, memorial contributions in Bob's name may be forwarded to the ALS Association, P.O. Box 37022, Boone, IA 50037-0022 or via the www.als.org website.
Visit www.rairighfh.com to sign Bob's guestbook and share a message.
Source: Rairigh Funeral Home