AHEC Renews its Focus on Southeast Asia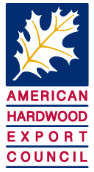 Whilst Southeast Asia has always been a key market for members of the American Hardwood Export Council (AHEC), the pandemic restricted the face-to-face contact that so many had been used to in building relationships in the region. In a robust show of commitment to the market, over 40 American hardwood exporters visited the region for events and trade visits in October 2022.
AHEC Convention
AHEC members kicked their trip off in Bangkok, where AHEC's 25th Southeast Asia and Greater China Convention was held on 14 October. Over 200 delegates, including influential individuals from the Southeast Asian timber industry met to listen, discuss and network at an all-day event hosted by AHEC.
Mr John Chan, AHEC's Regional Director, commented "We could not have been happier with the convention. It was wonderful to meet friends old and new face-to-face after so long being forced to only meet on screen. It was a great chance for our members to present their product and capabilities to businesses from Thailand and to start conversations with those who are part of the growing focus on sustainable American hardwood species in our region".
VietnamWood Trade Fair
The American hardwood exporters' next stop was VietnamWood, one of Southeast Asia's leading trade fairs for the woodworking and wood processing industries. It was held at the Saigon Exhibition and Convention Centre from 18 to 21 October 2022.
It was the first time the American Hardwood Export Council (AHEC) have hosted a pavilion for participating members since the COVID-19 pandemic began. Response among American exporters was so overwhelming that the pavilion was unable to house all who expressed interest. Over 40 American hardwood exporters, both within and outside the AHEC pavilion, were represented at VietnamWood.
Recognising the change in market conditions in Vietnam,  AHEC members saw huge value in visiting the country and establishing their commitment to business through representation at the fair. One member said, "Being here this time is more about reminding customers of our presence than sales itself. This is my first trip back to Asia since the pandemic and I'm excited to meet some of my customers whom I haven't seen in years."
Mr Michael Snow, Executive Director of AHEC said, "AHEC and our members came here knowing that the current market climate is challenging. We are committed to the market in good times and in bad. We believe the Vietnam market will emerge stronger in time to come. In the meantime, we will continue working with our partners to promote the use of American hardwood in furniture, interior design and mass timber."
Trade Visits
Beyond the trade fair, exporters also took the opportunity to visit their customers in Vietnam whom they have not met in years. It was a joyous reunion for many of them.
The AHEC team also visited a furniture factory run by AA Corporation in Tây Ninh Province. The company shifted operations to a new factory in 2019 with a key focus on sustainability – experimenting and installing solar panels right from the start. As a leading producer of custom luxury interiors and furniture, AA Corporation is also a key user of American hardwoods including white oak and walnut.
Mr John Chan said, "We are delighted to be back in Vietnam this year. Vietnam is one of AHEC's key markets, and we have many key partners here. Beyond the VietnamWood trade show itself, it is a great opportunity for members to renew long-standing relationships with their customers. We look forward to returning next year!"
About American Hardwood Export Council (AHEC)
AHEC is the leading international trade association for the U.S. hardwood industry, representing the committed exporters among American hardwood companies and all the major U.S. hardwood product trade associations. For over 25 years, AHEC has been at the forefront of international wood promotion, successfully building a distinctive and creative brand for American hardwoods and providing technical advice for manufacturers, specifiers and designers around the world.
You can find the high definition pictures of the Convention here.
For more information and to arrange for interviews, please contact Anna@sycamore.global, Aaron@sycamore.global, Ryan@sycamore.global
Follow us on Facebook @americanhardwoodSEA and Instagram @ahec_SEA #AHECBANGKOK2022
Source: American Hardwood Export Council