Cavco Industries Completes Acquisition of Solitaire Homes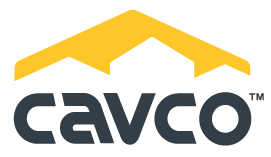 Cavco Industries, Inc. ("Cavco" or the "Company") is pleased to confirm that, further to the announcement on October 27, 2022, the Company completed the acquisition of the business of Solitaire, Inc. and other related entities (collectively "Solitaire Homes"), effective January 3, 2023. Headquartered in Duncan, Oklahoma, Solitaire Homes operates four manufacturing facilities, twenty-two retail locations and dedicated transportation operations.
Cavco's President and Chief Executive Officer Bill Boor said, "Pete Hogstad and the team at Solitaire have built a strong company with a well-deserved reputation for quality-constructed homes. We're grateful for the confidence they have shown in us with their decision to join the Cavco family. This is an outstanding fit that will create exciting opportunities for the combined companies and people involved."
The purchase price totaled $93 million, before certain adjustments. The acquisition is being funded with cash on hand.
About Cavco
Cavco Industries, Inc., headquartered in Phoenix, Arizona, designs and produces factory-built housing products primarily distributed through a network of independent and Company-owned retailers. We are one of the largest producers of manufactured and modular homes in the United States, based on reported wholesale shipments. Our products are marketed under a variety of brand names including Cavco, Fleetwood, Palm Harbor, Nationwide, Fairmont, Friendship, Chariot Eagle, Destiny, Commodore, Colony, Pennwest, R-Anell, Manorwood, MidCountry and Solitaire. We are also a leading producer of park model RVs, vacation cabins and factory-built commercial structures. Cavco's finance subsidiary, CountryPlace Mortgage, is an approved Fannie Mae and Freddie Mac seller/servicer and a Ginnie Mae mortgage-backed securities issuer that offers conforming mortgages, non-conforming mortgages and home-only loans to purchasers of factory-built homes. Our insurance subsidiary, Standard Casualty, provides property and casualty insurance to owners of manufactured homes.
Contact:
Mark Fusler – Corporate Controller and Investor Relations – investor_relations@cavco.com
Source: Cavco Industries, Inc.