ATCO Expands Into North American Residential Market with Purchase of Triple M Housing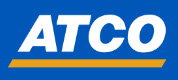 ATCO Ltd. today announced that its Structures division has acquired Triple M Modular Housing, a leading North American manufacturer of factory-built, modular housing based in Lethbridge, Alberta. Triple M will operate as a specialized housing division for ATCO Structures within Canada.  
"This acquisition boosts ATCO's status as a global leader and innovator in modular construction, offering our customers a diverse range of modular products from residential to commercial to industrial," said Adam Beattie, President, ATCO Structures. "Triple M's ability to deliver affordable, high-quality homes within a short construction timeline is a strategic advantage for us in the current housing market."
Established in 1981, Triple M is the largest manufacturer of modular residential homes in Western Canada. With more than 300 highly trained production employees and an experienced management team, Triple M constructs residential homes and associated products from its 230,000 square foot climate-controlled manufacturing facility. The company has an extensive dealer network in Canada that retails Triple M products to the residential housing market.
The founding business line of ATCO group, ATCO Structures has been in business for 75 years. With manufacturing facilities in Canada, the United States, Mexico, Chile and Australia, ATCO Structures provides global solutions for workforce housing, hotels, medical facilities, schools, multi-family housing and more.
About ATCO
With approximately 6,400 employees and assets of $23 billion, ATCO is a diversified global corporation with investments in the essential services of Structures & Logistics (workforce and residential housing, innovative modular facilities, construction, site support services, workforce lodging services, facility operations and maintenance, defence operations services, and disaster and emergency management services); Utilities (electricity and natural gas transmission and distribution, and international electricity operations); Energy Infrastructure (electricity generation, energy storage and industrial water solutions); Retail Energy (electricity and natural gas retail sales); Transportation (ports and transportation logistics); and Commercial Real Estate. More information can be found at www.ATCO.com.
Contact:
Colin Jackson – Senior Vice President, Finance, Treasury, Risk & Sustainability – Colin.Jackson@atco.com – (403) 808–2636
Source: ATCO Ltd.