Enviva's Statement Regarding the Dutch Parliament's Motion on Sustainably Sourced Biomass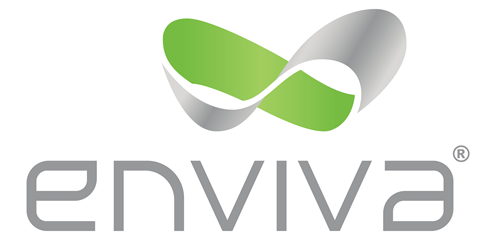 Enviva Inc., the world's leading producer of sustainably sourced woody biomass, today issued the following statement regarding the Dutch Parliament's motion on sustainably sourced biomass:
Enviva fully supports the principle that financial assistance should only be provided for woody biomass that is sourced sustainably. As a U.S. producer and exporter of wood pellets, complying with all applicable rules and regulations in the markets we operate in is critical to our business. The Netherlands is no exception. The motion passed in Dutch Parliament in mid-December 2022 requests that the Dutch government ensure that subsidies are not awarded to parties that do not comply with sustainability criteria through proper certification. Enviva is in full compliance with the sustainability criteria, which requires extensive independent auditing and certification. Therefore, we do not expect any adverse economic impact on Enviva.

"We have the utmost confidence that the wood pellets we deliver into the Netherlands meet the Dutch sustainability criteria," said Thomas Meth, President and Chief Executive Officer of Enviva. "Enviva's production is certified by the Sustainable Biomass Program (SBP), annually audited, and has always complied with the Dutch Ministry of Climate's sustainability criteria."
On the domestic front, President Biden recently signed into law a $1.7 trillion omnibus spending bill that recognizes forest bioenergy as a renewable energy source, declares it carbon neutral provided the use of forest biomass for energy production does not cause conversion of forests to non-forest use, and directs federal agencies to "recognize the full benefits of the use of forest biomass for energy, conservation, and responsible forest management." The legislation further complements the U.S. government's investment in and support for energy security and climate change resources, as previously seen in the passage of the 2022 Inflation Reduction Act, which utilizes investments and tax credits to incentivize the deployment of wind, solar, and other renewable power sources, including sustainably sourced biomass.
As expressed by a spokesperson for Senate Appropriations Committee member Sen. Susan Collins, "Recognizing the carbon neutrality of biomass not only aligns with the science, but also encourages investments in working forests, harvesting operations, bioenergy, wood products, and paper manufacturing."
For more information on Enviva's sustainable sourcing practices, visit our website, here.
About Enviva
Enviva (NYSE: EVA) is the world's largest producer of industrial wood pellets, a renewable and sustainable energy source produced by aggregating a natural resource, wood fiber, and processing it into a transportable form, wood pellets. Enviva owns and operates ten plants with a combined production capacity of approximately 6.2 million metric tons per year in Virginia, North Carolina, South Carolina, Georgia, Florida, and Mississippi, and is constructing its 11th plant in Epes, Alabama. Enviva sells most of its wood pellets through long-term, take-or-pay off-take contracts with creditworthy customers in the United Kingdom, the European Union, and Japan, helping to accelerate the energy transition and to decarbonize hard-to-abate sectors like steel, cement, lime, chemicals, and aviation fuels. Enviva exports its wood pellets to global markets through its deep-water marine terminals at the Port of Chesapeake, Virginia, the Port of Wilmington, North Carolina, and the Port of Pascagoula, Mississippi, and from third-party deep-water marine terminals in Savannah, Georgia, Mobile, Alabama, and Panama City, Florida.
Contact:
Kate Walsh – Vice President Investor Relations – investor.relations@envivabiomass.com – (240) 482-3856
Source: Enviva, Inc.