Trex Expands Transcend® Lineage™ Line With Two New Colors and an Extended 50-year Warranty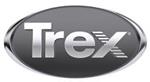 On the heels of the successful launch of Trex Transcend® Lineage™ in mid-2022, the composite decking leader is adding two new colors to the luxury line for 2023. Expanding its industry-leading decking portfolio, these new hues boast premium aesthetics, heat-mitigating technology, and superior performance backed by an impressive 50-year warranty.
"The response to Lineage both from the field and consumers has been positive," said Leslie Adkins, vice president of marketing and ESG development for Trex Company [NYSE: TREX], the world's largest manufacturer of wood-alternative composite decking and leader in high-performance, low-maintenance outdoor living products. "The subtle hues and nature-inspired nuances of Lineage boards are sought after by design-savvy homeowners looking to elevate the aesthetics and ease of their outdoor spaces. With the addition of these new colors, there are now Lineage options for any setting and style preference."
Two New Hues
Trex Transcend Lineage builds upon the impeccable pedigree of Trex Transcend® decking with boards that feature the same high-performance and low-maintenance benefits with refined aesthetics that deliver an unmatched natural appearance. Initially launched in two colors, the lineup now includes four luxurious, on-trend hues inspired by some of the most picturesque locales in the United States:
Carmel (NEW!) – a creamy taupe that embodies the glow of white sands and Cyprus-covered cliffs, integrating a toasty brown shade with grey undertones
Jasper (NEW!) – a deep shade of mocha reminiscent of old-growth forests and rocky mountainsides, incorporating a rich umber hue and delicate streaking
Biscayne – a light coastal brown that captures the beauty of mangroves and sandy coasts with light honey hues and a natural grain pattern
Rainier – an airy, mountain grey that mirrors white-capped mountains and wooded sounds with its soft silver tones and delicate graining
"The latest generation of homeowners came of age immersed in design inspiration – from magazines and television to Instagram and TikTok," said Adkins. "They confidently bring their own personal styles into their homes and seek to integrate that style with their outdoor living spaces as well, so it's important that we offer products that not only cater to their lifestyles but also to their sophisticated design sensibilities."
Cool Composition
In addition to their elevated design, Lineage boards are Trex's coolest of all – literally! Heat-mitigating properties engineered into the shell reflect the sun and keep boards cooler* than other composite decking offerings of a similar color.
"Lineage represents the continued evolution of composite decking from the brand that started it all," said Adkins. "With these design and engineering enhancements, Trex continues to lead innovation and raise the bar for the entire category."
Like all Trex decking, Lineage boards are sustainably made from 95% recycled and reclaimed content and engineered with a proprietary, high-traffic formulation and ultra-durable integrated shell that resists stains, scratches and mold. They won't rot, warp, crack or splinter like wood – and upkeep is hassle-free. No sanding, staining or painting is ever needed, and spills wash off easily with just soap and water.
Trex Transcend Lineage is available in square and grooved profiles, measuring 1″x6″. Square-edge boards come in 16' and 20' lengths. Grooved boards come in 12', 16' and 20' lengths and accommodate the Trex Hideaway® Hidden Fastening System, which allows for a smooth, unfettered finish free of nails and other visible fasteners. Coordinating fascia is available in 1″x8″ and 1″x12″ sizes.
50-year Warranty
In conjunction with the launch of the new Lineage colors, Trex is introducing a 50-year limited warranty for all Trex Transcend and Trex Transcend Lineage decking products. Double the length of previous warranties, this increase is part of a new tiered structure across the Trex decking portfolio designed to better align with the company's tiered product lineup.
In addition to increasing warranty length for its top-of-the-line Transcend products, Trex also has increased the warranties for its Trex Select® decking from 25 to 35 years. Trex Enhance® products retain their current 25-year warranties, and all Trex decking products continue to be backed by a 10-year Commercial Warranty.
"Trex Transcend Lineage is a next generation product for a new generation of homeowners," said Adkins. "It is also engineered to last for generations, as evidenced by this new 50-year warranty, connoting our confidence in its enduring beauty and performance."
For more information about Trex Transcend Lineage, go to Trex.com.
*DISCLAIMER: Although Trex Transcend Lineage is designed to be cooler than most other composite decking products of a similar color, on a hot sunny day, it will get hot. On hot days, care should be taken to avoid extended contact between exposed skin and the deck surface, especially with young children and those with special needs.
About Trex Company
Trex Company is the world's largest manufacturer of high performance wood-alternative decking and railing, with more than 30 years of product experience. The #1 brand in outdoor living is proud to have been named one of 2022's 50 Best U.S. Manufacturers by Industry Week and to have made Forbes' 2021 List of America's Best Mid-Sized Companies. Stocked in more than 6,700 retail locations worldwide, Trex outdoor living products offer a wide range of style options with fewer ongoing maintenance requirements than wood, as well as a truly environmentally responsible choice. For more information, visit trex.com. You also can follow Trex on Twitter (@Trex_Company), Instagram (@trexcompany) Pinterest (trexcompany), or Houzz (trex-company-inc), "like" Trex on Facebook, or view product and demonstration videos on the brand's YouTube channel (TheTrexCo).
Contact:
Anna Figy – L.C. Williams & Associates – afigy@lcwa.com – (312) 565-3900
Source: Trex Company, Inc.