Palmer-Donavin Announces New Management Updates in Sales and Operations

Palmer-Donavin has announced two new roles to support the growing Sales and Operations teams. On January 1, 2023, Caleb Grothaus assumed the new role of Director of Business Development, and Dave Wall was promoted to the new position, Regional Director of Distribution.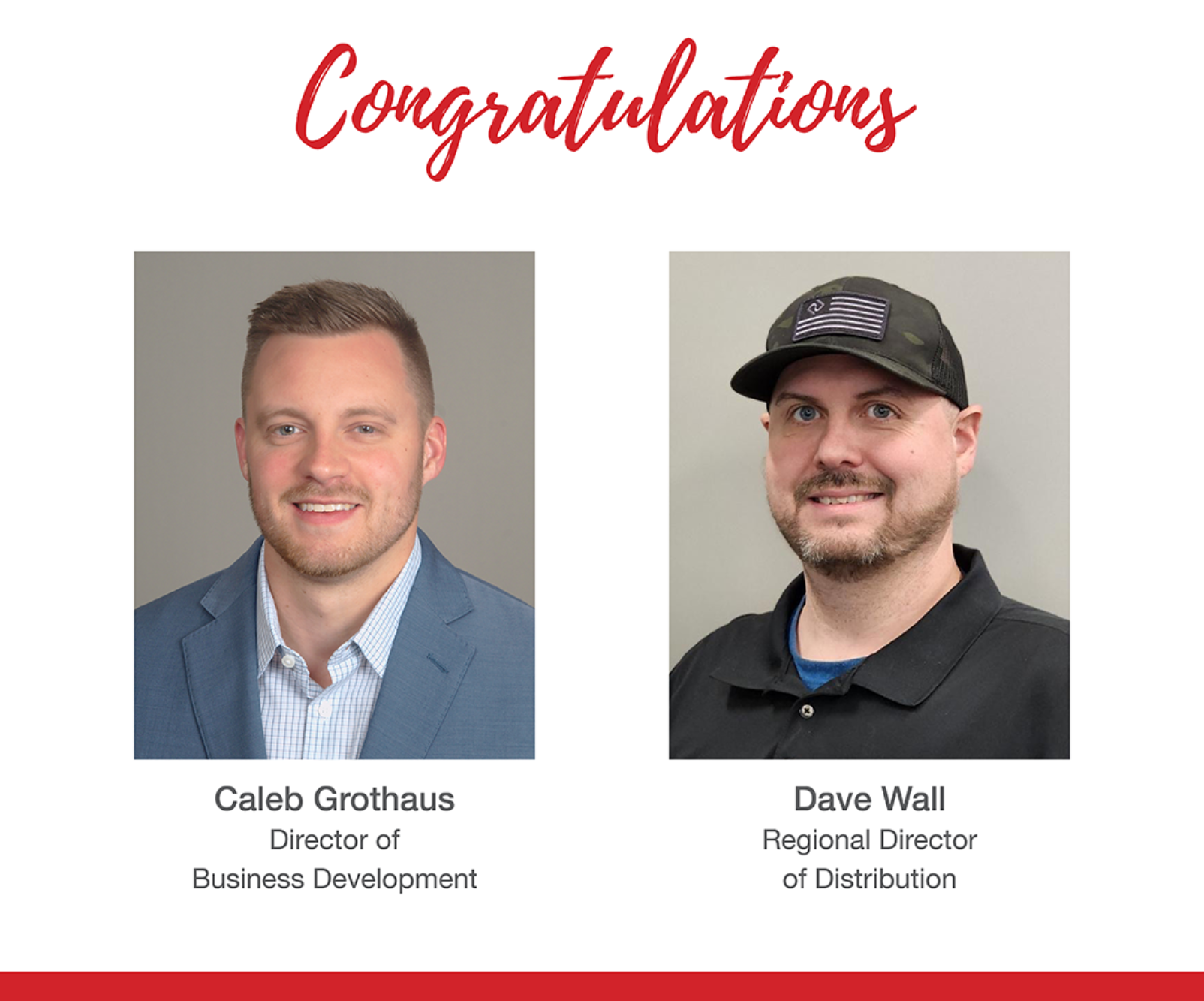 Matt Kaufman, Vice President of Sales at Palmer-Donavin, shared, "The Director of Business Development is a role we developed during our strategic planning process and will give us the ability to grow in markets that we don't serve today and ensure we are providing the right services, products, and programs our dealers are looking for."
The new position, Regional Director of Distribution, is responsible for daily operations at all five building material locations.
"In this role, Dave will work closely with the team to troubleshoot, create solutions, and continue improving processes and the next day delivery service," said Tom Bartlett, Vice President of Operations at Palmer-Donavin. "This new position was created so we can put more effort into improving our processes and focusing on service to our dealers."
About Palmer-Donavin
For more than 100 years, Palmer-Donavin has been committed to providing exceptional customer service. A leader in building material distribution and door fabrication, we are built from employee owners who believe in putting in the hard work to earn relationships one order at a time. Our tagline is "We Deliver More" — products, expertise, and solutions that help our customers succeed. Learn more at palmerdonavin.com.
Contact:
Jenna Koenig – Digital Marketing Specialist – jenna.koenig@palmerdonavin.com
Source: The Palmer-Donavin Manufacturing Company