Enviva Announces Four Senior Officer Appointments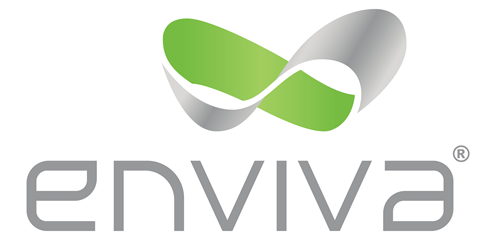 Enviva Inc., the world's leading producer of sustainably sourced woody biomass, today announced the appointments of a Chief Commercial Officer, Chief Sustainability Officer, Chief Administrative and People Officer, and General Counsel.
As the demand for reliable, dispatchable, and renewable alternatives to displace fossil fuels and secure a stable energy transition continues to increase, Enviva remains steadfast in its commitment to sustainably grow and scale its manufacturing and customer footprints.
To better ensure the success of its commercial growth trajectory, Enviva has appointed John-Paul Taylor to Chief Commercial Officer. Taylor joined Enviva as Vice President, Optimization and Origination in February 2014 and most recently served as Senior Vice President of Sales and Fulfillment. Taylor has been instrumental in the company's growth by working with Enviva's customers to lower their dependence on coal and other fossil fuels. As Enviva enters new markets across the globe, Taylor will lead the effort to explore additional applications for sustainable woody biomass, particularly in hard-to-abate industrial sectors and sustainable biofuels.
With sustainability at the core of Enviva's mission, Enviva has appointed Brandi Colander as Chief Sustainability Officer to maintain and enhance its role as an industry leader in sustainability and environmental stewardship. This function operates as an integral strategic partner throughout the Enviva enterprise. Colander joins the organization with extensive policy, sustainability, and external affairs experience. Prior to joining Enviva, Colander's accomplishments spanned from leading the enterprise sustainability portfolio at WestRock as Chief Sustainability Officer, to serving as Associate Vice President, Natural Resources and Energy at the National Wildlife Federation, to serving as a Deputy Assistant Secretary for land and minerals management at the United States Department of the Interior. She has also served as Deputy General Counsel for the White House Council on Environmental Quality within the Executive Office of the President and as an attorney at the Natural Resources Defense Council.
Additionally, Enviva has announced the appointment of Roxanne Klein to Chief Administrative and People Officer. In her new role, she will assume responsibility for a variety of corporate and administrative functions in addition to overseeing the human resources function.
Finally, after close to a decade serving on, and ultimately leading, Enviva's legal team under Bill Schmidt, Jason Paral has been appointed General Counsel and will maintain his role as Secretary. Throughout his tenure at Enviva, Paral has held positions of increasing responsibility and closely supported the other members of the executive team and our board of directors through major transactions, our corporate conversion at year-end 2021, and many other key milestones. Schmidt is stepping down from his role as Executive Vice President, Corporate Development and General Counsel at Enviva to pursue other endeavors. During the transition, Schmidt will remain a key leader in advising the team and will oversee select strategic initiatives.
"Enviva has been a leader in the sustainable biomass business for 18 years and I strongly believe that our growth outlook has never been brighter asEnviva continues to play an increasingly valuable and important role in the energy transition," said Thomas Meth, co-founder, President, and Chief Executive Officer of Enviva. "In order to achieve our ambitious growth goals both internationally and domestically, which include doubling Enviva's size over the next several years, we need strategic and results-driven leadership from the top down and I have full confidence in the appointment of these new, highly talented officers."
For more information on Enviva's executive management team, visit our website, here.
About Enviva
Enviva (NYSE: EVA) is the world's largest producer of industrial wood pellets, a renewable and sustainable energy source produced by aggregating a natural resource, wood fiber, and processing it into a transportable form, wood pellets. Enviva owns and operates ten plants with a combined production capacity of approximately 6.2 million metric tons per year in Virginia, North Carolina, South Carolina, Georgia, Florida, and Mississippi, and is constructing its 11th plant in Epes, Alabama. Enviva sells most of its wood pellets through long-term, take-or-pay off-take contracts with creditworthy customers in the United Kingdom, the European Union, and Japan, helping to accelerate the energy transition and to decarbonize hard-to-abate sectors like steel, cement, lime, chemicals, and aviation fuels. Enviva exports its wood pellets to global markets through its deep-water marine terminals at the Port of Chesapeake, Virginia, the Port of Wilmington, North Carolina, and the Port of Pascagoula, Mississippi, and from third-party deep-water marine terminals in Savannah, Georgia, Mobile, Alabama, and Panama City, Florida.
Contact:
Kate Walsh – Vice President Investor Relations – investor.relations@envivabiomass.com – (240) 482-3856
Source: Enviva, Inc.