PPG Reports Fourth Quarter and Full-Year 2022 Financial Results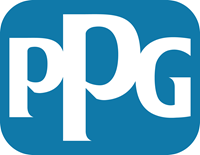 PPG reported financial results for the fourth quarter 2022 and full-year 2022.
Fourth quarter highlights include:

Net sales of $4.2 billion, up 5% in constant currencies driven by higher selling prices
Reported earnings per diluted share from continuing operations (EPS) of $1.01 and adjusted EPS of $1.22
Margin recovery with segment earnings growth of more than 20% year-over-year, despite more severe commercial and supply disruptions in China than original guidance
Higher effective tax rate in 2022 reduced year-over-year EPS by $0.25, primarily related to prior year discrete tax items that did not recur

Record full-year 2022 sales of about $17.7 billion, aided by 8% organic growth
Balance sheet flexibility remains
President and CEO Comments
Tim Knavish, PPG president and chief executive officer, commented on the quarter:
We continued to make good progress on our focus to achieve full operating margin recovery, as year-over-year earnings improved in both segments despite more acute pandemic-related demand disruptions in China. This earnings improvement was driven by aggregate selling price increases that totaled 19% on a two-year stacked basis, as we remained focused on mitigating the significant cumulative cost inflation incurred the past two years.
Overall sales volumes declined 5% year over year as manufacturing activity slowed in most regions, including Asia Pacific where volumes were down a low double-digit percentage primarily due to the pandemic-related impacts in China. As anticipated, demand remained soft in global architectural do-it-yourself (DIY) coatings. In Europe, aggregate industrial activity weakened sequentially, and sales volumes were down a mid-single-digit percentage; however, our quarterly operating earnings in that region were consistent with prior-year levels, driven by strong price realization and cost management. We delivered record net sales in our automotive refinish and PPG Comex coatings businesses reflecting our leading products and strong commercial relationships. Global aerospace demand continued to recover leading to strong year-over-year organic sales growth of about 20%, even though certain supply chain challenges remained.
Looking ahead, we remain highly focused on building further momentum to restore margins in line with our historical profile. In the first quarter, we will continue to prioritize supporting our customers through superior service and products, executing our cost-savings initiatives, and optimizing inventory. We expect the overall demand environment to remain consistent sequentially with the fourth quarter with soft economic activity remaining in Europe and China. However, as the year progresses, we anticipate several positive catalysts that will enable earnings improvement, including certain PPG commercial initiatives with our valued customers and the continued rebound in demand for our technology-advantaged aerospace products. Other catalysts include moderating raw material costs, coatings demand stabilization in Europe beginning in the second quarter, and strong economic recovery in China as the pandemic reopening progresses. Finally, with fewer supply chain disruptions we expect ample commodity raw material availability and improved manufacturing efficiencies.
Lastly, I am looking forward to leading PPG in my new role and want to thank our customers for selecting PPG as their supplier of choice, our shareholders for their confidence, and our global employees who demonstrate The PPG Way by making it happen every day.
Fourth Quarter 2022 Reportable Segment Financial Results
Performance Coatings Segment
Performance Coatings net sales were down slightly versus the prior-year fourth quarter as lower sales volumes, the impact of divestitures, the wind down of business in Russia, and unfavorable foreign currency translation impacts were nearly all offset by selling price increases in all businesses.
Excluding Asia, broad supply chain disruptions continued to moderate during the quarter, with the most significant remaining challenges impacting the aerospace coatings business. As expected, demand for architectural coatings DIY products in Europe remained soft due to customer inventory destocking and lower consumer confidence stemming from current geopolitical issues. While softer DIY demand drove lower sales volumes in the U.S. architectural coatings business, several new business wins will aid growth in future quarters. PPG Comex delivered another strong quarter and finished with over 5,100 concessionaire locations, up about 3% from last year. Automotive refinish coatings organic sales grew by a low double-digit percentage driven by higher selling prices and sales volumes, despite significant impacts to demand in China due to pandemic-related disruptions. Aerospace coatings sales volumes remained robust and order backlogs remained at historic highs as supply chain disruptions continued. Traffic solutions organic sales were flat in the seasonally low fourth quarter. Organic sales in the protective and marine coatings business declined by a low single-digit percentage, primarily due to pandemic-related disruptions in China.
Segment income increased by 12% versus the prior year primarily due to higher selling prices and restructuring cost savings which more than offset cost inflation, the impact of lower sales volumes, unfavorable foreign currency translation, and increased manufacturing costs. Segment operating margins improved by 120 basis points year over year.
Industrial Coatings Segment
Industrial Coatings net sales increased modestly as higher selling prices across all businesses were partially offset by lower sales volumes, unfavorable foreign currency translation, and the wind down of business in Russia.
Automotive original equipment manufacturer ("OEM") coatings organic sales were up a low double-digit percentage due to higher global selling prices coupled with increased year-over-year sales volumes in Europe. Global automotive OEM industry production continued to be impacted by certain customer production outages due to component shortages and pandemic-related disruptions in China, both of which are expected to improve in 2023. Industrial coatings organic sales were up a mid-single-digit percentage driven by strong selling price realization, partially offset by lower sales volumes in Europe and China due to softer industrial production activity. Packaging coatings delivered mid-single-digit percentage organic sales growth led by higher selling prices, which were offset by lower sales volumes in most regions.
Segment income was higher than the prior year by $50 million mainly due to higher selling prices and restructuring cost savings, partially offset by lower sales volumes, increased raw material and energy costs, and unfavorable foreign currency translation. Segment margins improved by 290 basis points compared to the fourth quarter 2021.
Additional Financial Information
At year end, the company had cash and short-term investments totaling nearly $1.2 billion. Net debt was $5.7 billion, which was comparable to the prior year end. Inventories were higher year over year but declined sequentially in comparison to the third quarter 2022 due to destocking initiatives that are expected to continue into 2023.
Corporate expenses were $52 million in the fourth quarter, including lower incentive compensation expense year over year.
Acquisition-related synergies and business restructuring programs delivered about $20 million of cost savings in the quarter.
The company's reported and adjusted effective tax rates for the fourth quarter 2022 were both about 23%, compared to 2021 reported and adjusted rates of 1% and 5%, respectively. The fourth quarter 2021 reported and adjusted earnings per diluted share were both impacted by the lower tax rates that included favorable discrete items that did not recur in the fourth quarter of 2022.
Full-Year 2022 Financial Results
Full-year 2022 reported net sales from continuing operations were approximately $17.7 billion, up about 5% versus the prior year. Organic sales were higher by 8% driven by higher selling prices. Net income in 2022 decreased versus 2021 due to raw material cost inflation, lower sales volumes, unfavorable foreign-currency translation, and higher manufacturing costs related to supply and labor disruptions, partially offset by higher selling prices, restructuring cost savings and acquisition-related synergies.
In 2022, the company paid $570 million in dividends. Capital expenditures totaled about $520 million, which was higher than the prior year due to more normalized spending. The company had about $1 billion remaining on its current share repurchase authorization at the end of 2022.
Outlook
The company today reported the following projections for the first quarter 2023 based on current global economic activity and in consideration of the near-term economic uncertainty associated with the impacts of geopolitical issues in Europe and the continuing pandemic, especially in China:
Aggregate sales volumes down a mid-single-digit percentage year over year
Corporate expenses of between $90 million and $95 million; higher than prior year, partially due to increasing pension costs (non-cash) and prior-year adjustments to incentive compensation that are not expected to recur
Net interest expense of between $38 million and $40 million
Effective tax rate of 22% to 24%
Reported EPS of $0.95 to $1.05
Adjusted EPS of $1.10 to $1.20, excluding amortization expense of $0.13 and costs related to previously approved and communicated business restructuring of $0.02.
The higher corporate and interest expenses are projected to decrease reported and adjusted EPS by about $0.20 on a year-over-year basis.
A detailed commentary and associated presentation slides related to the fourth quarter financial information is posted on the company's investor relations website.
The term organic sales as used in this press release is defined as net sales excluding the impact of currency, acquisitions, divestitures, and the wind down of Russia operations.
For the full fourth quarter results, click here.
About PPG Industries
At PPG (NYSE:PPG), we work every day to develop and deliver the paints, coatings and specialty materials that our customers have trusted for 140 years. Through dedication and creativity, we solve our customers' biggest challenges, collaborating closely to find the right path forward. With headquarters in Pittsburgh, we operate and innovate in more than 75 countries and reported net sales of $17.7 billion in 2022. We serve customers in construction, consumer products, industrial and transportation markets and aftermarkets. To learn more, visit www.ppg.com.
Contact:
Mark Silvey – Corporate Communications – silvey@ppg.com – (412) 434-3046
Source: PPG Industries, Inc.