Obituary: Gerald Dean McCracken
Gerald Dean McCracken, 96, of Lincoln passed away January 17, 2023. Born October 24, 1926, in Lincoln, NE to Clarence and Elizabeth (Schreiner) McCracken.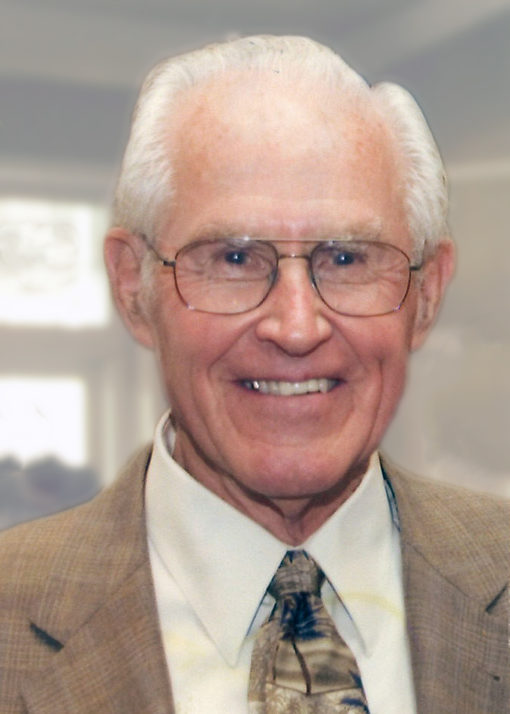 Gerald served in the U.S. Navy during WWII. He was an architect and co-owner of Earl Carter Lumber Company for 44 years.
Gerald was a member of the First-Plymouth Church where he served on several church committees, past member of East Lincoln Lodge #210, A.F. & A.M., Scottish Rite, Sesostris Temple of the Shrine, past president of Lincoln Center Kiwanis Club, past chairman of Lincoln Center Kiwanis Foundation (8 years), past Board of Directors for Lincoln Federal Savings & Loan, Nebraska Lumberman's Association, past UNL Alumni Advisor for Theta Xi Fraternity (20 years), past Board of Directors for Red Cross, volunteered at Lincoln Children's Zoo, Bryan Hospital, and Lincoln Children's Museum.
Family members include his wife, Marcy; daughter Susie (John) Albin Omaha; sons John (Amy) McCracken, David (Liz) McCracken, all of Lincoln, Jay (April) McCracken, Scottsdale, AZ; grandchildren Mike (Lisa) Albin, Katie Albin (John Fagerland), Rhiannon McCracken, Matt McCracken, Sam McCracken, Charles McCracken, Rick (Bridget) Helms, Nicole (Zac) Reimer; great-grandchildren Ruby Albin, Nola, Evie, Tim, and Mari Reimer. Preceded in death by his parents.
Memorial Service: 10:30 a.m. Saturday (1-28-23) First-Plymouth Church, 2000 'D' Street. Inurnment in First-Plymouth Columbarium.
Memorials to Lincoln Children's Zoo.
Condolences online at Roperandsons.com
Source: Roper & Sons