Emerson Provides an Update on Proposal to Acquire National Instruments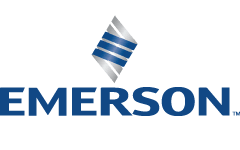 Emerson issued the following statement regarding its all-cash proposal to acquire National Instruments ("NI") for $53 per share.
Emerson's objective with publicly disclosing our proposal to acquire NI was to ensure that the NI Board of Directors executed a fair and transparent strategic review process, and that NI's shareholders understood the credibility of our proposal.
Over the course of the last week, following the public statements by Emerson and NI, we have been pleased to see engagement between the management teams and advisors for NI and Emerson. We are optimistic that the NI Board has commenced a process that we believe will lead to the sale of the company. NI has also confirmed Emerson will be a participant in that process.
With the steps that NI and its Board have taken since our public proposal, Emerson has decided to proceed in its pursuit of acquiring NI without nominating its selected Independent Directors for election to NI's Board at its upcoming Annual Meeting of Stockholders.
Emerson is committed to an acquisition of NI and is participating in the strategic review process. We believe our premium all-cash proposal at $53 a share, with no financing conditions or anticipated regulatory concerns, is compelling and in the best interest of Emerson and NI shareholders. We look forward to continued engagement with NI and its advisors and moving swiftly towards an agreed transaction.
Additional details on Emerson's proposal and previous correspondence with NI are available at www.MaximizingValueAtNI.com.
Goldman Sachs & Co. LLC and Centerview Partners LLC are serving as financial advisors to Emerson and Davis Polk & Wardwell LLP and Sidley Austin LLP are serving as legal advisors.
About Emerson
Emerson (NYSE: EMR) is a global technology and software company providing innovative solutions for the world's essential industries. Through its leading automation portfolio, including its majority stake in AspenTech, Emerson helps hybrid, process and discrete manufacturers optimize operations, protect personnel, reduce emissions and achieve their sustainability goals. For more information, visit Emerson.com.
Contact:
Colleen Mettler – Vice President – investor.relations@emerson.com – (314) 553-2197
Source: Emerson Electric Co.