Fortune Brands Announces CFO Transition

Fortune Brands Innovations, Inc. ("Fortune Brands" or the "Company"), an industry-leading home, security and commercial building products company, today announced that David Barry has been appointed as Executive Vice President and Chief Financial Officer, effective March 2, 2023.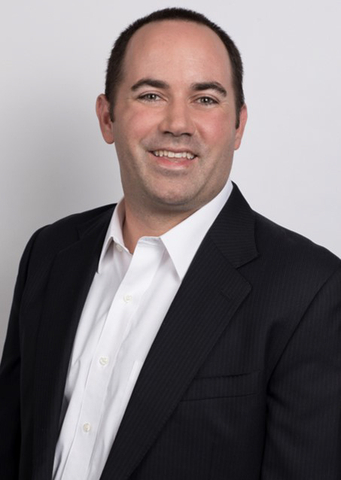 "Dave is an experienced finance leader with deep company and industry knowledge and experience. He shares my excitement for the opportunities we have at Fortune Brands Innovations," said Fortune Brands Chief Executive Officer Nicholas Fink. "As part of a planned succession process, Dave has served as the Senior Vice President of Finance and Investor Relations for nearly two years, gaining even more exposure to all facets of our business and establishing relationships with our external stakeholders. I am confident that Dave's results-oriented mindset and company experience will help us deliver for all our stakeholders as Fortune Brands Innovations enters into its next phase as a strong, growth-oriented company increasingly focused on brands and innovation."
Barry has been Senior Vice President of Finance and Investor Relations at Fortune Brands since April 2021. Prior to that, he was Chief Financial Officer and Senior Vice President for the Company's Water segment from 2017 to 2021. He joined the Company in 2015 as Senior Director of Financial Planning and Analysis, Strategic Planning and Business Development, and was promoted to Vice President of Finance in 2017. Prior to his time at Fortune Brands, Barry held various senior financial roles at J.M. Huber Corporation.
Barry will succeed Patrick Hallinan, who is leaving the Company to pursue a new career opportunity. Hallinan will continue in his current position until March 2, 2023. "On behalf of myself, our Board of Directors and the company, I would like to thank Pat for his outstanding leadership and dedication to Fortune Brands. We are grateful for his many contributions during his six years as Chief Financial Officer, and we wish him the best as he takes on new opportunities," said Fink.
More information about the transition will be shared at Fortune Brands' upcoming fourth quarter and full-year earnings call.
Company Reaffirms Guidance
In advance of its fourth quarter and full-year earnings release, Fortune Brands is reaffirming the full-year 2022 sales growth and EPS guidance provided as part of its third quarter earnings release, which included the contribution of its Cabinets business for the full fiscal year. As stated in its third quarter earnings release, the Company expects 2022 full-year sales growth in the range of 4.5 percent to 5.5 percent, and EPS before charges / gains for the full year to be in the range of $6.20 to $6.30.
The Company's complete fourth quarter and full-year results, as well as 2023 guidance, will be included in the fourth quarter earnings release, with more extensive commentary to follow during the quarterly investor call.
The Company is in the process of completing its accounting processes and preparing its fourth quarter and full-year 2022 financial statements. The guidance presented in this release is based on current expectations and, accordingly, actual results may differ from current expectations as a result of, among other things, completion of the Company's financial closing procedures and annual audit, final adjustments and other developments that may arise between now and the time these financial results are finalized. Furthermore, the guidance in this press release is not a comprehensive statement of financial results for the 2022 fiscal year.
Fourth Quarter and Full-year Results will be Released on February 16, 2023
The Company will release fourth quarter and full-year 2022 financial results from continuing operations after the market close on Thursday, February 16, 2023. That same day at 5:00 p.m. ET, Fortune Brands will host an investor conference call where Fink, Hallinan and Barry will discuss results. This date was chosen to allow for the time to address the accounting associated with the Cabinets separation, which occurred on December 14, 2022.
A live internet audio webcast of the conference call will be available on the Fortune Brands website at ir.fbin.com/upcoming-events. It is recommended that listeners log on at least 10 minutes prior to the start of the call. A recorded replay of the call will be made available on the Company's website shortly after the call has ended.
For the full release, click here.
About Fortune Brands Innovations
Fortune Brands Innovations, Inc. (NYSE: FBIN), headquartered in Deerfield, Ill., is a brand, innovation and channel leader focused on exciting, supercharged categories in the home products, security and commercial building markets. The Company's growing portfolio of brands includes Moen, House of Rohl, Aqualisa, Therma-Tru, Larson, Fiberon, Master Lock and SentrySafe and it is made up of more than 12,000 associates. To learn more about FBIN, its brands and environmental, social and governance (ESG) commitments, visit www.FBIN.com.
Contact:
Leigh Avsec – Investor Contact – Investor.Questions@fbhs.com – (847) 484-4211
Source: Fortune Brands Innovations, Inc.