Millwood Adds Second Repair Operation in New Jersey

Millwood, Inc. added a second New Jersey-based pallet repair location in Barrington, NJ. The new location is about an hour southwest of our pallet repair location in South River, NJ and is Millwood's 37th location nationwide.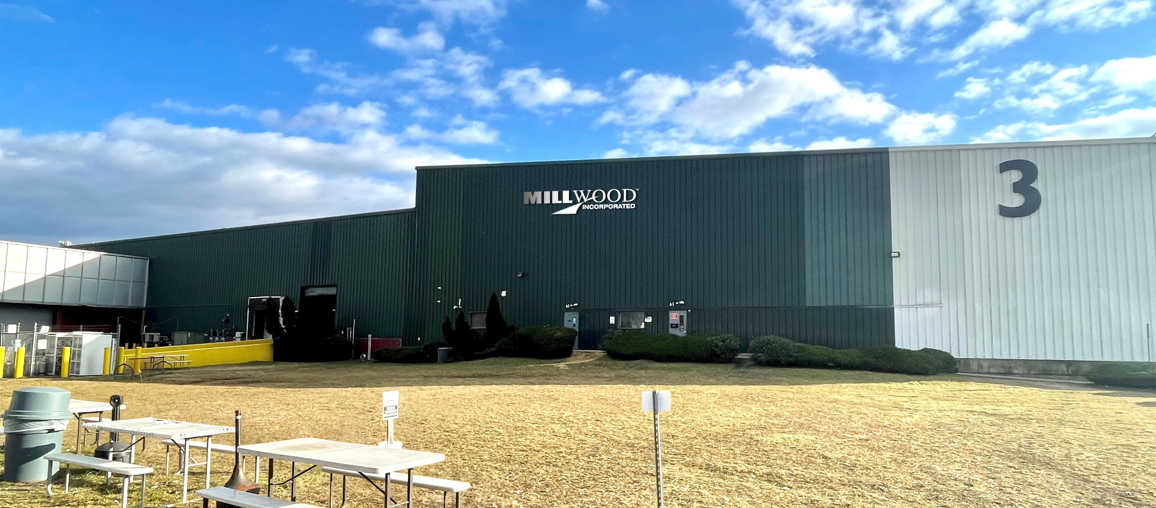 "The opportunity to expand in New Jersey allows us to grow the Millwood family and have a further impact on the new communities we serve," said EVP Operations Brad Arnold.
This new location, which is about 60,000 square feet, will allow Millwood to service customers in the greater Philadelphia region and add nearly 50 new team members to the Millwood family.
An estimated 50,000 pallets, or 100 truckloads in and out, per week will be repaired at this new location.
Team members from various departments are in Barrington working with our new family on their orientation into Millwood.
Our mission is for all who come in contact with Millwood would clearly see the love of Jesus Christ in all that we do, which we are able to support by ensuring a chaplain is at every location to tend to all of our team members' personal, professional and spiritual needs across the country.
"This is a great opportunity for Millwood and will give us opportunities to do more," Arnold said. "Over the next several months we plan to ensure the right people are in the right positions and to quickly help our new hires feel like they've been a part of the Millwood family for a while now."
Millwood continues to look for opportunities to add more pallet repair and other operations in 2023.
New job openings at this new location will be posted to Millwood's career site. All of our job openings can be found online at www.millwoodinc.com/careers.
About Millwood
Millwood, Inc. Mission – for all who come in contact with Millwood to clearly see the love of Christ in all that we do. (Millwood or the Company), is a leading provider of pallets, unit load technology, custom-engineered material handling solutions and erosion control products, as well as services for tracking, retrieval, reuse, recycling and removal of packaging products across the continental United States. Millwood continually seeks innovative solutions with a collaborative custom-engineered approach based on customer specific needs. Millwood brings a broad platform of products and engineered solutions and service capabilities with 1,800 dedicated employees in over 30 locations across the continental United States.Millwood is committed to fulfilling its mission and the growth of 1) people, 2) presence, 3) products and 4) profitability for generations of Millwood team members. For more information, visit www.millwoodinc.com.
Contact:
Josh Stipanovich – Multimedia Manager – jstipanovich@millwoodinc.com – (330) 442-4381
Source: Millwood, Inc.