Sherwood Lumber Unveils Its 2023 Executive Leadership and Management Teams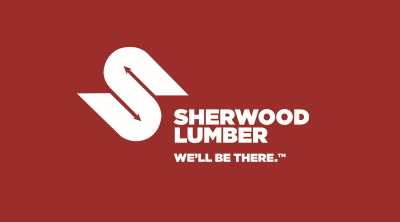 Sherwood is a privately held organization now heading into its third generation of family ownership with a mission to transform the way a two-step distributor goes to market, influence at all levels of the value chain and exceed all logistical expectations of its vendors and customers.
Effective Jan. 1, 2023, Sherwood Lumber has made the following organizational announcements.
Sherwood Lumber's executive team now consists of:
Andrew Goodman – President and CEO
Kyle Little – Chief Operating Officer
Todd London – Senior Vice President of Sales and Marketing
Michael Goodman – promoted from Director of Specialty Sales to Director of Finance/General counsel.
Josh Goodman – promoted from VP of Purchasing to SVP of Forest Products & Supply Chain.
Sherwood also announces the following promotions on its leadership team:
Cameron Peterson has been promoted to Vice President of Finance.
Stephanie Curry has been promoted to Vice President of HR
Steve Loebner has been promoted to Vice President of Forest Products and Risk Management.
This leadership team also includes:
Brian Nunes – Vice President of Operations and Logistics
Kevin Mulligan – Vice President of Information Technology
"I am excited to see this group of individuals help lead Sherwood Lumber over the coming decades. This group is tasked with ensuring the general well-being of this organization and I am confident in their ability to do so. People matter in this organization and the people we choose to lead have a big impact as to how our customers, vendors and associates view this company. I believe in this group and am excited for many of their recent advancements," said Andrew Goodman, President and CEO.  
About Sherwood Lumber
Founded in 1954, Sherwood Lumber is a national leader, innovator and solution provider to the Lumber and Building Materials industry. Sherwood Lumber provides customers with value-added services, including just-in-time truckloads, mill direct shipment, forward pricing, risk management, technical support, and superior handling from company-operated facilities. Sherwood Lumber Corporation's family of associates is committed to being the company you prefer to do business with. Our commitment of superior service and quality with the utmost of integrity will gain the trust that is essential to a quality business relationship. We will achieve our goals through our continued appreciation and loyalty of our valued customers, suppliers, community and Sherwood Lumber associates.
Contact:
Michael Goodman – Specialty Sales Manager – mgoodman@sherwoodlumber.com – (631) 297-1904
Source: Sherwood Lumber Corporation