Cavco Industries Reports Fiscal 2023 Third Quarter Results and Provides Business Updates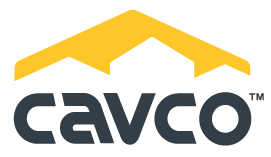 Cavco Industries, Inc. ("we," "our," the "Company" or "Cavco") today announced financial results for the third fiscal quarter ended December 31, 2022 and provided updates on other business items.
Third Quarter Highlights
Net revenue increased to $501 million, or 16.0%, compared to $432 million in the third quarter of the prior year.
Income before income taxes increased to $76 million, or 29%, compared to $59 million in the prior year period.
Gross profit as a percentage of Net revenue was 26.4%, with Factory-built housing gross profit as a percentage of Net revenue at 25.5%.
Net income per diluted share attributable to Cavco common stockholders totaled $6.66 compared to $8.57 in the prior year quarter. The prior year period includes a $3.23 per share favorable benefit from energy efficient home tax credits, which included catch up credits for homes sold between 2018 through 2021.
Backlogs were $427 million at the end of the quarter, down $224 million sequentially from three months prior.
Stock repurchases were $34 million, with $73 million repurchased fiscal year to date.
Operations commenced at our manufacturing facility in Hamlet, North Carolina.
Commenting on the quarter, President and Chief Executive Officer Bill Boor said, "Our team continues to deliver outstanding performance despite rising interest rates, high inflation and uncertainty in the general economy. The market has clearly shifted over the past few quarters, but our manufacturing and retail operators are doing what they do best — staying nimble, keeping costs as variable as possible to tightly manage margins and maintaining strong teams ready for the inevitable return to an under-supplied market."
He continued, "Our balance sheet remains strong with over $280 million in cash after the acquisition of Solitaire Homes, which closed subsequent to quarter end on January 3rd. We remain focused on providing quality affordable homes, and we are well positioned to continue growing and helping more families achieve the dream of home ownership."
Housing Demand and Production Updates
Our backlog at December 31, 2022 was $427 million compared to $651 million last quarter, a decrease of $224 million or 34%. This was largely due to lower home order rates net of cancellations. Order rates are down from the extreme highs we saw during the summer of 2020 to the summer of 2021. For the third fiscal quarter of 2023, our capacity utilization was approximately 65% over all available production days, but was approximately 80% excluding market and weather driven downtime.
Acquisition of Solitaire Homes
As announced on January 3, 2023, we completed the acquisition of the business of Solitaire Homes, including its four manufacturing facilities, twenty-two retail locations and its dedicated transportation operations. The addition of Solitaire Homes strengthens our position in the Southwest, with high quality products that complement our existing home offerings. The purchase price totaled $93 million, before certain customary adjustments, and was funded with cash on hand.
For the full third quarter results, click here.
About Cavco
Cavco Industries, Inc., headquartered in Phoenix, Arizona, designs and produces factory-built housing products primarily distributed through a network of independent and Company-owned retailers. We are one of the largest producers of manufactured and modular homes in the United States, based on reported wholesale shipments. Our products are marketed under a variety of brand names including Cavco, Fleetwood, Palm Harbor, Nationwide, Fairmont, Friendship, Chariot Eagle, Destiny, Commodore, Colony, Pennwest, R-Anell, Manorwood, MidCountry and Solitaire. We are also a leading producer of park model RVs, vacation cabins and factory-built commercial structures. Cavco's finance subsidiary, CountryPlace Mortgage, is an approved Fannie Mae and Freddie Mac seller/servicer and a Ginnie Mae mortgage-backed securities issuer that offers conforming mortgages, non-conforming mortgages and home-only loans to purchasers of factory-built homes. Our insurance subsidiary, Standard Casualty, provides property and casualty insurance to owners of manufactured homes.
Contact:
Mark Fusler – Corporate Controller and Investor Relations – investor_relations@cavco.com
Source: Cavco Industries, Inc.