Forest City Trading Group Announces Succession and Leadership Transition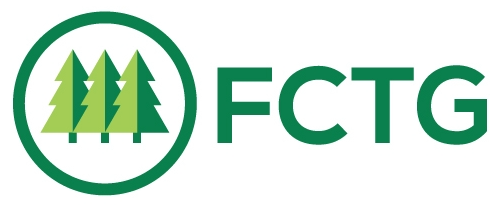 Forest City Trading Group (FCTG) is pleased to announce the appointment of current CFO and COO Derrick Coder to President effective February 1st. Jacob Twain the current VP of Finance has been appointed CFO.
As part of a planned leadership succession, current President and CEO, Craig Johnston will continue to serve as CEO until February 1, 2024, at which point Coder will take on the role of President and CEO. Johnston will continue to serve as the Chairman of the Board and continue to provide support and guidance to the Company.
"Derrick's guidance and leadership were felt immediately throughout the organization when he joined Forest City," said Johnston. "He helped guide us through the 2008-2010 recession and was vital working with leadership in growing and retooling our company coming out of the recession, as we expanded and grew our operations. Derrick was named Chief Operating Officer in 2020 and has been instrumental in developing and driving our strategic plan and the future vision of our company", Johnston said.
Coder joined FCTG as CFO in November 2007. He has over 25 years' experience in commodity trading and risk management, finance, and executive management. Coder started his career at Deloitte where he was a Sr. Manager in the Capital Markets group advising companies in the commodity trading industry. He later served as the VP of Risk Management for Avista Energy and the GM of the Commercial and Industrial Gas and Power division at Shell Energy, before joining FCTG.
Twain joined Forest City in 2014, as Financial Planning and Analysis Manager after 5 years at KPMG where he was an Audit Manager. Twain was named VP of Finance in 2020. "Jacob quickly made an impact on the treasury and finance operations at FCTG and has proved to be a very effective leader in the Company. We are confident in his knowledge of our business, leadership skills and financial acumen and look forward to him serving as our next CFO", said Johnston.
"Our deliberate succession planning process has enabled us to ensure a seamless transition between Derrick and I.  We are confident that Derrick's leadership will provide unwavering support for our trading partners and employees while also executing on strategic opportunities to facilitate the company's future growth.", said Johnston.
About Forest City Trading Group, LLC
FCTG and its subsidiaries engage in diverse wholesale distribution globally and are collectively one of the largest wholesale building products trading and distribution companies in North America, selling more than 6 billion board feet of building products annually.  FCTG is made up of 12 operating companies that connect supply with demand and provide solutions to thousands of customers and suppliers.  FCTG is an employee-owned business headquartered in Portland, Oregon. To learn more about FCTG visit Forest City | Forest City (fctg.com).
Contact:
Scott Elston – VP of Marketing and Business Development – Scott.elston@fctg.com – (503) 246-8500
Source: Forest City Trading Group, LLC