The Home Depot and Ecolab Launch Ecolab® Scientific Clean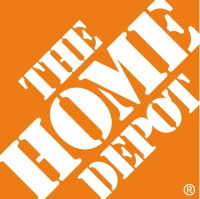 The Home Depot® is growing its line of cleaning products by partnering with Ecolab Inc., a global leader in water, hygiene and infection prevention solutions and services, to launch Ecolab Scientific Clean. The new retail product line offers the cleaning solutions for commercial, industrial and residential use that Ecolab is known for, now available at The Home Depot. The latest line of products will give both Pro and DIY customers in-store access to innovative cleaning technology. 
This exclusive home improvement partnership with The Home Depot marks the first of its kind in Ecolab's 100-year history.
"We're excited to welcome Ecolab, one of the most well-known and trusted brands in delivering high quality cleaning products in the industry, to The Home Depot and are proud to offer the latest in cleaning technology to both our Pro and DIY customers," said Jeff Kinnaird, executive vice president of merchandising. "Having Ecolab Scientific Clean on our shelves not only enables our Pro customers to deliver a professional clean, but it allows our DIY customers to bring that cleaning power into their homes, as well."
Ecolab Scientific Clean products are available in stores and online at The Home Depot and include the following categories of cleaning products:
Degreasers: This fast-acting, heavy-duty line of degreasers are designed to attack and dissolve tough grease and oil in industrial shops, kitchens, automobiles and even outdoor concrete and driveways, allowing doers to tackle the toughest cleaning projects.
Pressure Wash Concentrate: The Ecolab Scientific Clean Pressure Wash Concentrates provide customers with options for concrete and driveway, exterior house and siding, or an all-purpose premium product.
Bathroom Cleaners: Properly cleaning a bathroom takes a variety of products, and the Ecolab Scientific Clean line features Acidic Toilet Bowl Cleaner, Calcium Lime Rust Remover, Mold and Mildew Stain Remover and Foaming Shower Tub and Tile cleaner.
Floor Cleaners and Finishes: Whether for a Pro or a DIY customer, Ecolab Scientific Clean provides powerful floor cleaners and finishers like Fast-Action Stripper, Hardwood and Laminate Cleaner, and High Traffic Low Maintenance Finish.
"Every day, in countries all over the world, restaurants, hospitals and hotels put their trust in Ecolab products to keep their kitchens, operating rooms and guest rooms clean," said Darrell Brown, president and chief operating officer at Ecolab. "For the very first time, our new Ecolab Scientific Clean products will bring 100 years of expertise and innovation to Home Depot customers."
The Ecolab Scientific Clean product line is available now in all Home Depot stores and online. For additional information on this launch, visit www.homedepot.com/ecolab.
About The Home Depot
The Home Depot is the world's largest home improvement specialty retailer. At the end of the third quarter of fiscal year 2022, the company operated a total of 2,319 retail stores in all 50 states, the District of Columbia, Puerto Rico, the U.S. Virgin Islands, Guam, 10 Canadian provinces and Mexico. The company employs approximately 500,000 associates. The Home Depot's stock is traded on the New York Stock Exchange (NYSE: HD) and is included in the Dow Jones industrial average and Standard & Poor's 500 index. The Home Depot is #17 on the 2022 Fortune 500. 
Source: The Home Depot, Inc.