E.C. Barton Announces Retirement of Chairman and Past President
E.C. Barton and Company announced today that long-standing Chairman of the Board and past president, Niel Crowson, retired as Chairman of the Board, effective December 2022. Crowson served as President and Chairman of the Board for E.C. Barton and Company for more than 25 years, a role he returned to in 2020 following his retirement in 2018. He will remain a member of the board in 2023 to serve as an advisor to the board and newly appointed chairman, Mark Biggers, who succeeded Crowson as President of E.C. Barton and Company in 2020.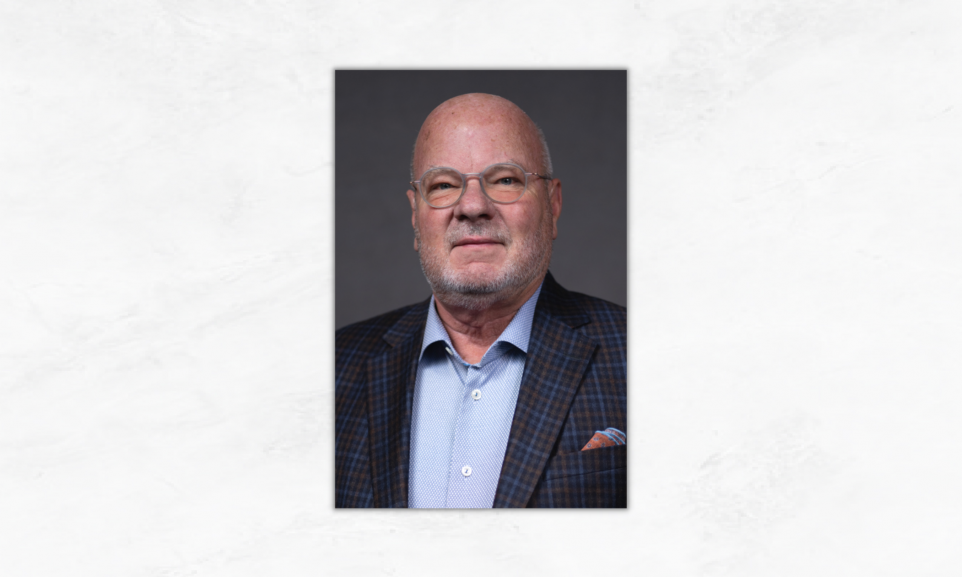 The career of Niel Crowson, an Arkansas native and influential businessman, is one to be celebrated for both tenure and impact, not only within the E.C. Barton & Company organization, but the region and state of Arkansas, as well. He is well-known for his business acumen, innovation, and drive to deliver results. Under his guidance, E.C. Barton and Company expanded its footprint from 44 locations in 6 states to 117 locations in 19 states and experienced 700% revenue growth.
Mark Biggers said, "As a 138-year-old organization, E.C. Barton and Company has enjoyed a long-storied history and Niel is an enormous part of that history. Niel's vision for the future of the company and his drive to continue to build towards that vision helped make E.C. Barton & Company what it is today. During his tenure, Niel oversaw tremendous organic growth and transformative acquisitions. Equally important, through Niel's leadership a foundation was established to ensure the continued success of E.C. Barton. As a 100% employee-owned company, we employee partners owe him much gratitude."
In addition to his company leadership, Crowson has served in many local, regional, and state capacities over the years. Most recently, he has served as a board member and executive committee member of St. Bernards Healthcare.
Former Arkansas Governor Asa Hutchinson added, "Niel Crowson was appointed to the ASU Board of Trustees in 2015 because of his deep-rooted ties to the University and dedication to higher education. He made a significant impact in the state of Arkansas, and more specifically the northeast region. Niel has served his community as an entrepreneur and public servant. I appreciate his friendship and service over the years and wish him well in his retirement as Chairman of the E.C. Barton and Company Board of Directors."
In 2015 and again in 2020, then-Governor Asa Hutchinson appointed Crowson to five-year terms on the Arkansas State University (ASU) System Board of Trustees. He served as chair of the board in 2019 and his current appointment expires January 2025. The ASU Alum also served as a member of the ASU Foundation Board of Directors and as former chair of the A-State Chancellor's Cabinet. In 2012, Crowson was honored as a University Distinguished Alumni by the ASU Alumni Association and he and his wife, Pam Shuemake Crowson, are 1924 Sustaining Life Members of the ASU Alumni Association.
"Niel has been a friend, colleague, and mentor of mine for over 25 years. During this time, he has served the state of Arkansas in both job creation and education through roles on the Arkansas Economic Development Commission and the Arkansas State University Board of Trustees, as well as our community, as a leader on the Jonesboro Economic Development Corporation, the Jonesboro Unlimited group, the Jonesboro Regional Chamber of Commerce and many other community organizations. Over his tenure as Chairman and CEO with E.C. Barton & Co., Niel has transitioned and grown our company from a regional company in northeast Arkansas to a national company with stores in 19 states stretching from Texas to New England," said Alec Farmer, E.C. Barton & Company Board Member and Chairman of the Arkansas State Highway Commission. He continued, "Few can match Niel's leadership in both the public and private sector, and after 25 years, he has earned a well-deserved "thank you" for his efforts."
Notable appointments Niel has held over the years include serving as Chairman of the Do It Best Corporation, chairmanship of the Arkansas Economic Development Commission, chairman and executive committee member of Jonesboro Economic Development Corporation, president of the Jonesboro Industrial Development Corporation, president of the Jonesboro Jaycees, vice chair of the Northeast Arkansas Regional Solid Waste Disposal Authority, a Pillars Member of the Jonesboro United Way, member of Jonesboro Unlimited, and a member of the Arkansas Good Roads Association. He served in the Arkansas National Guard from 1970 through 1976.
About E.C. Barton & Company
E.C. Barton & Company is a team of home improvement experts offering quality building materials and solutions at the Guaranteed Lowest Price to help customers achieve their dreams. Its employee partners have a vested interest in providing customers with expert advice and top-quality service as they work to build, remodel, or restore their home. Founded in 1885, the company is headquartered in Jonesboro, Arkansas and operates three divisions, Home Outlet, Barton's, and Seconds and Surplus, in 19 states from upstate New York to south Texas. E.C. Barton & Co. is 100% employee-owned with more than 800 Partners who operate 117 stores. To learn more, visit www.ecbarton.com.
Source: E.C. Barton & Company