NCP to Appoint Sherwood Lumber as a Key Strategic Distribution Partner in the Northeast and Mid-Atlantic Markets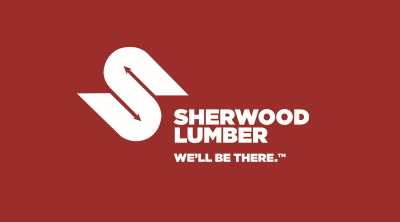 Sherwood Lumber has been granted the semi-exclusive distribution rights to bring NCP Industries products to market in the Northeast and Mid-Atlantic. This agreement is another reinforcement of Sherwood's commitment to being a leader in the exterior building product space as a two-step distributor. "Every day, the customers we serve wake up with a task-laden day that spans many different types of expertise. For our customers to thrive, they need to be able to service their builders and contractors with everything plus the kitchen sink, literally. Due to the nature of our customers needing to be high-executing generalists, we believe that we best fit into their model by being high-executing specialists. Our team wants to increase curb appeal and make back yards cozier. That's it. We choose to make the tradeoff of having many products for few so that we can support our customers' needs rather than focusing on our desires. NCP's lineup of products marries well with our vision. Their attention to aesthetic and authenticity while not losing the need for easily installed products that fit well into the residential and commercial segment was a partnership meant for one another. Sherwood is excited to be distributing these lines and proud to partner with a company that has the expertise of NCP," said Todd London, SVP of Marketing and Sales at Sherwood.
"We've been fortunate to see strong sales growth throughout our product lines over the last several years, but to continue to grow, new distribution opportunities were needed outside our current footprint. As partnership discussions began with Sherwood Lumber, we both quickly realized that our similar core values were key to the success of this exciting new partnership – deliver innovative, quality products and fulfill our customer's product needs in a timely and affordable manner. This new partnership couldn't have come at a better time as Sherwood Lumber was looking to expand its current catalog to offer even more to its customer base, and NCP Industries was looking to broaden its footprint in the Northeast market with an outstanding top-tier distribution partner. NCP Industries looks forward to offering brands such as ADORN® Stone and Zip-UP Underdeck® to Sherwood Lumber's valued customers," said Ryan Collison, Owner & President, NCP Industries.
About Sherwood Lumber
Founded in 1954, Sherwood Lumber is a national leader, innovator and solution provider to the Lumber and Building Materials industry. Sherwood Lumber provides customers with value-added services, including just-in-time truckloads, mill direct shipment, forward pricing, risk management, technical support, and superior handling from company-operated facilities. Sherwood Lumber Corporation's family of associates is committed to being the company you prefer to do business with. Our commitment of superior service and quality with the utmost of integrity will gain the trust that is essential to a quality business relationship. We will achieve our goals through our continued appreciation and loyalty of our valued customers, suppliers, community and Sherwood Lumber associates.
Contact:
Michael Goodman – Specialty Sales Manager – mgoodman@sherwoodlumber.com – (631) 297-1904
Source: Sherwood Lumber Corporation