Obituary: Larry Wayne Adams
Larry Wayne Adams, age 74, went to be with the Lord on February 16th, 2023. He is survived by his loving wife, Teresa C. Adams; two sons, Scott H. Adams and Eric W. Adams, his daughter-in-law, Angelica Adams; and three grandchildren, Lily, Landon and Lauren Adams. He has extended family in Seth and Carina Speirs and their children, Audrey, Austin, Caroline, Maddie and Savannah.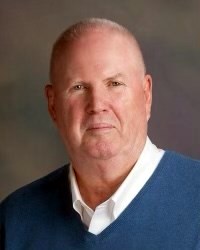 Larry was President of the Southern Building Association for 36 years. He was President of Robinson's Builders Mart for 9 years. He was also President of the Home Builders Association for the Hickory/Conover Region. Among other things, he also served as President of the Newton/Conover Rotary Club.
The most prestigious award given by the Governor of North Carolina is The Order of the Long Leaf Pine. Larry was given this honor on July 14th, 2014. It is awarded to persons for exemplary service to the state of North Carolina and its communities. Recipients of this award have made a significant impact and have strengthened North Carolina.
Here's to the land of the long leaf pine, The summer land where the sun doth shine, Where the weak grow strong and the strong grow great, Here's to "down home", the Old North State!
Larry also served in the U.S. Navy at the Great Lakes Naval Base from 1972-1976 as a Drug Abuse Instructor.
Above all else, Larry sought to live and honor God. He knew where his eternal home would be and his family is grateful for the Hope found in their Savior, Jesus Christ.
Memorial Service will be held on Monday the 20th, 11 am service, and then immediately following will be the visitation. All will be at Oakhurst Baptist, 5037 Monroe Road, Charlotte, NC.
In lieu of flowers, the family requests donations be made to St. Jude's Children Hospital.
Source: McEwen Funeral Service-Pineville Chapel