ATCO Reports 2022 Earnings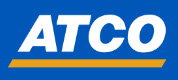 ATCO Ltd. (ATCO or the Company) today announced adjusted earnings in 2022 of $423 million ($3.71 per share), which were $41 million ($0.36 per share) higher compared to $382 million ($3.35 per share) in 2021. Fourth quarter adjusted earnings in 2022 of $110 million ($0.97 per share) were $4 million ($0.04 per share) lower compared to $114 million ($1.01 per share) in the fourth quarter of 2021.
2022 earnings attributable to Class I and Class II Shares reported in accordance with International Financial Reporting Standards (IFRS earnings) were $370 million ($3.25 per share), which were $124 million ($1.09 per share) higher compared to $246 million ($2.16 per share) in 2021. Fourth quarter 2022 IFRS earnings of $81 million ($0.72 per share) were $18 million ($0.15 per share) lower compared to $99 million ($0.87 per share) in the fourth quarter of 2021.
IFRS earnings include timing adjustments related to rate-regulated activities, unrealized gains or losses on mark-to-market forward and swap commodity contracts, one-time gains and losses, impairments, and items that are not in the normal course of business or a result of day-to-day operations. These items are not included in adjusted earnings.
Recent Developments
ATCO Structures
In December 2022, ATCO Structures acquired a 100 per cent ownership interest in Triple M Housing Ltd. (Triple M), a leading North American manufacturer of pre-fabricated, modular residential homes. Triple M will operate as a specialized housing division for ATCO Structures within Canada, and has already contributed earnings to ATCO Structures post-acquisition.

Completed the stage two milestone of the Bechtel Pluto Train II project in the fourth quarter of 2022. This included relocation and refurbishment of the 2,200-person accommodation village and central facilities. The project continues to track ahead of planned progress with stage three and stage four milestones expected to be handed over in the second quarter of 2023.
ATCO Frontec
Received confirmation of a one-year contract extension to December 31, 2023, for the communication and information systems support contract with NATO Support and Procurement Agency. For over 19 years, ATCO Frontec has held this contract to provide support to the NATO headquarters at the 820-person Camp Butmir near Sarajevo, Bosnia.

In October 2022, Nasittuq Corporation was awarded a $122 million contract to provide support services at the Canadian Forces Station (CFS) Alert on Ellesmere Island. Nasittuq is an Inuit majority–owned corporation and a partnership between ATCO Frontec and Nunasi Corporation and Pan Arctic Inuit Logistics Corporation. Nasittuq has been the incumbent provider since 2012 for this contract, and the new contract is set to commence June 1, 2023.
Canadian Utilities
Subsequent to year-end, on January 3, 2023, Canadian Utilities closed the previously announced acquisition of a portfolio of wind and solar assets and development projects located in Alberta and Ontario from Suncor Energy Inc. Concurrent with the close of this acquisition, Canadian Utilities entered into a new 15-year renewable energy purchase agreement with Microsoft Corporation. Under the terms of the agreement, Microsoft will purchase 150-MW per year of renewable energy generated by the Forty Mile Wind Phase 1 Project in Alberta, acquired as part of the acquisition from Suncor.

In December 2022, The Yukon Electrical Company Limited, a subsidiary of Canadian Utilities, and Copper Niisüü Limited Partnership (CNLP), finalized a landmark Electricity Purchase Agreement to underpin the Saa Sè Energy Project in Beaver Creek and enhance energy autonomy for White River First Nation. Under the terms of the agreement, CNLP will build, own and operate the Beaver Creek solar facility. Upon completion, Canadian Utilities will purchase the solar electricity generated, connect it to the grid and redistribute it back to the community. The facility is expected to be fully operational by 2024.

In December 2022, Canadian Utilities announced the commissioning of two hydrogen projects at the Clean Energy Innovation Hub in Australia. These include the blending of hydrogen into the Western Australian (WA) natural gas network and the first hydrogen fuelling station in partnership with Fortescue Future Industries. This will enable Fortescue, Canadian Utilities and third parties such as the WA Police to support their fleets of hydrogen fuel cell vehicles.

Subsequent to year-end, on February 3, 2023, Canadian Utilities executed an extension to the current Power Purchase Agreement with Origin Energy Electricity Limited (Origin) for the Osborne electricity cogeneration facility in South Australia. The extension is for a period of three years, commencing on January 1, 2024, with an option for Origin to extend the term until December 31, 2027.
Corporate
On January 12, 2023, ATCO declared a first quarter dividend of 47.56 cents per share or $1.90 per share on an annualized basis per Class I Non-Voting and Class II Voting Share, a 3 per cent increase over the 46.17 cents paid in each of the four previous quarters. ATCO has increased its dividend per share for 30 consecutive years.
For the complete press release, click here.
About ATCO
With approximately 6,400 employees and assets of $23 billion, ATCO is a diversified global corporation with investments in the essential services of Structures & Logistics (workforce and residential housing, innovative modular facilities, construction, site support services, workforce lodging services, facility operations and maintenance, defence operations services, and disaster and emergency management services); Utilities (electricity and natural gas transmission and distribution, and international operations); Energy Infrastructure (energy storage, energy generation, industrial water solutions, and clean fuels); Retail Energy (electricity and natural gas retail sales, and whole-home solutions); Transportation (ports and transportation logistics); and Commercial Real Estate. More information can be found at www.ATCO.com.
Contact:
Colin Jackson – Senior Vice President, Finance, Treasury, Risk & Sustainability – Colin.Jackson@atco.com – (403) 808–2636
Source: ATCO Ltd.