Lowe's 'Into The Blue: Product Pitch Event' Returns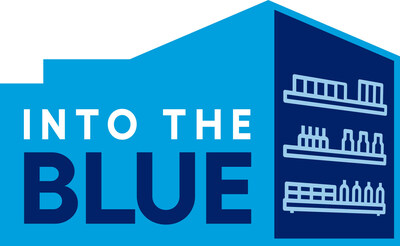 For the second time, Lowe's is calling on entrepreneurs and businesses of all sizes nationwide and internationally to apply for "Into the Blue: Lowe's Product Pitch Event," the home improvement retailer's largest and most impactful live product sourcing event. Now through March 20, interested businesses with ready-for-market products can apply at Lowes.com/Suppliers.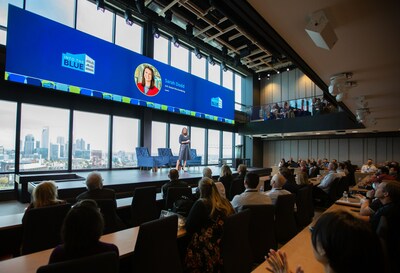 "Last November, Into the Blue left us inspired and motivated by hard-working entrepreneurs looking for an opportunity to reach a larger audience," said Bill Boltz, executive vice president, merchandising. "We couldn't wait to do it again, so while we continue to work with last year's winners to bring their products to market, we're once again issuing the call to meet with more business owners and uncover products that will ultimately bring the latest innovations in home improvement to our customers."
The inaugural Into the Blue event was held in 2022, during which 270 suppliers were selected to pitch their products live to Lowe's merchandising team. As a result, Lowe's is now proudly onboarding over 170 new vendors in each of our merchandising business areas, home décor, hardlines and building products. Lowe's is eager to continue the momentum by discovering and partnering with an expanded group of innovative entrepreneurs, making the process of becoming a Lowe's vendor even more accessible.
Lowe's will invest up to $5 million in purchase orders with businesses selected through this event*, along with the opportunity to have their products sold through more than 1,730 retail stores and online at Lowes.com.
"Lowe's Into the Blue event was the most exciting highlight for our company yet," said P.J. Ferguson, 2022 Lowe's Into the Blue participant and creator of the Skidger Xtreme Weeder, which will soon be sold in all Lowe's stores. "Being given the chance to work with professionals who genuinely want us to succeed really sets Lowe's apart. This is the kind of opportunity inventors and innovators dream of, so for us it has truly been a dream come true."
In addition to live product pitches, the in-person event on June 13 will feature extensive networking opportunities, a supplier fair and educational breakout sessions.
Prospective suppliers selected to attend will be notified by the first week in April. Visit Lowes.com/Suppliers for complete entry terms and to apply to participate in the program.
*Contingent on meeting Lowe's supplier requirements, including completion of due diligence and agreement
About Lowe's
Lowe's Companies, Inc. (NYSE: LOW) is a FORTUNE® 50 home improvement company serving approximately 17 million customer transactions a week in the U.S. With total fiscal year 2022 sales of over $97 billion, approximately $92 billion of sales were generated in the U.S., where Lowe's operates over 1,700 home improvement stores and employs approximately 300,000 associates. Based in Mooresville, N.C., Lowe's supports the communities it serves through programs focused on creating safe, affordable housing and helping to develop the next generation of skilled trade experts. For more information, visit Lowes.com.
Contact:
Cara McAteer – Lowe's Companies, Inc. – Cara.McAteer@lowes.com