Sherwood Lumber Awarded One of the Best Places to Work in New York in 2023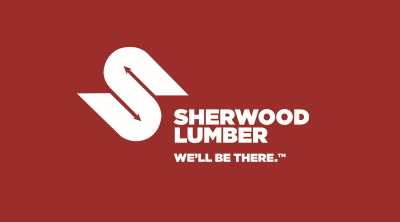 The New York State Council of the Society for Human Resource Management, Best Companies Group and Rochester Business Journal have named Sherwood Lumber as one of the Best Companies to Work for in New York.
"The 2023 Best Companies to Work for in New York know that the people in their organizations are the key to their success. The companies foster a positive environment for innovative teams to thrive," said Suzanne Fischer-Huettner, managing director of BridgeTower Media. "We are pleased to join our partners, the New York State Council of the Society for Human Resource Management and the Best Companies Group, in honoring these businesses."
Best Companies to Work for in New York identifies, recognizes and honors the best places of employment in New York in three categories: small companies (15-99 employees), medium companies (100-249 employees) and large companies (250 or more employees). To be considered, companies must have at least 15 full-time or part-time employees working in New York; be a for-profit or not-for-profit business or government entity; be a publicly or privately held business; have a facility in the state of New York and be in business a minimum of one year.
There were two parts used to determine the rankings. The first consisted of evaluating each nominated company's workplace policies, practices and demographics, worth approximately 25 percent of the total evaluation. The second part consisted of an employee survey to measure the employee experience, which consisted of 75 percent of the total. The combined scores determined the top companies and the final rankings.
"We are incredibly honored to receive the recognition of being one of the best places to work in New York for 2023. This award is a testament to our dedication to cultivating a positive and supportive workplace culture that values our people first.
"At Sherwood Lumber, we understand that our success as a company is tied to the well-being and happiness of our employees. That's why we prioritize creating a work environment that fosters growth and collaboration. We believe that when our employees are fulfilled and empowered, they are better equipped to drive excellence in all aspects of our business.
"This award serves as a reminder that our commitment to our people is not only the right thing to do, but it is also good for business. By investing in our employees, we have created a culture of excellence that has propelled our company to new heights.
"Moving forward, we will continue to prioritize our people and culture as we strive to be a leader in our industry. We know that our success depends on the talent and dedication of our employees," said Stephanie Curry, Vice President – Human Resources. 
About Sherwood Lumber
Founded in 1954, Sherwood Lumber is a national leader, innovator and solution provider to the Lumber and Building Materials industry. Sherwood Lumber provides customers with value-added services, including just-in-time truckloads, mill direct shipment, forward pricing, risk management, technical support, and superior handling from company-operated facilities. Sherwood Lumber Corporation's family of associates is committed to being the company you prefer to do business with. Our commitment of superior service and quality with the utmost of integrity will gain the trust that is essential to a quality business relationship. We will achieve our goals through our continued appreciation and loyalty of our valued customers, suppliers, community and Sherwood Lumber associates.
Contact:
Michael Goodman – Specialty Sales Manager – mgoodman@sherwoodlumber.com – (631) 297-1904
Source: Sherwood Lumber Corporation