Tibbetts Lumber Names Next Chief Administrative Officer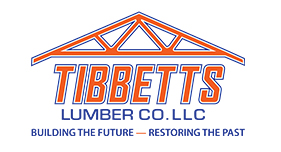 Tibbetts Lumber has announced the promotion of Don Viscio to the role of Chief Administrative Officer. Don recently joined Tibbetts Lumber in May 2022 as Regional Vice President for the Northern Region of Florida. Bobby Fehr, current Chief Administrative Officer, will work closely with Don throughout 2023 to ensure a smooth and successful transition. Mr. Fehr's 50 years with Tibbetts Lumber (and the former Cox Lumber Co.) has been instrumental in his role managing the purchasing, vendor relations, and administrative duties; as well as essentially every other role in the company over his impeccable career. Mr. Fehr is planning his retirement for December 2023.
"It has been an honor to join the Tibbetts Lumber team and I am tremendously proud of everything we have accomplished together," Viscio said. "I am extremely thankful for the trust of the leadership and excited for the great things I know we will accomplish going forward."
Prior to joining Tibbetts, Mr. Viscio managed the Florida region and export business for BlueLinx. Mr. Viscio has over 32 years of industry experience and is an active contributor to the Florida Building Material Alliance where he serves as the Finance Committee Chairman and serves on the Convention Committee.
"We are extremely confident that Don is the perfect person to take our company to the next level," Russ Hallenbeck, vice chairman and CEO of Tibbetts said. "As a 35-year veteran of the industry, Don's extensive leadership, expertise, and relationships will take our company to the next level."
Tibbetts Lumber serves regional and custom/semi-custom builders and remodelers with nine locations in Florida – Largo, Land O'Lakes/Tampa, Ocala, Crystal River, Lecanto, Palm Bay/Melbourne, Lehigh Acres/Ft. Myers, Englewood, and Pensacola, Florida.  Tibbetts' primary business lines include roof and floor trusses, lumber and building materials, interior and exterior doors, millwork and trim, windows, siding, and specialty items for new home construction and remodeling.
About Tibbetts Lumber
Tibbetts Lumber was started in 2009 by Kyle Hooker, his grandfather, Linton N. Tibbetts, OBE, and his family after their former company, Cox Lumber Co., was acquired by a subsidiary of The Home Depot in 2006.  Cox Lumber Co. was originally purchased by Mr. Tibbetts in 1949 and operated 28 locations in Florida until the sale.  Mr. Hooker and his family also own Cox Lumber Ltd., a sister company in the Cayman Islands, with two locations in Grand Cayman which include a truss plant, a door shop, a bent, cut, and tagged rebar operation, and two lumber yards.
Source: Tibbetts Lumber Co., LLC