Obituary: Michael Keith Kurtz
Michael Keith Kurtz, "Keith" passed on to eternal rest at Eventide Heartland Care Center in Devils Lake on March 4.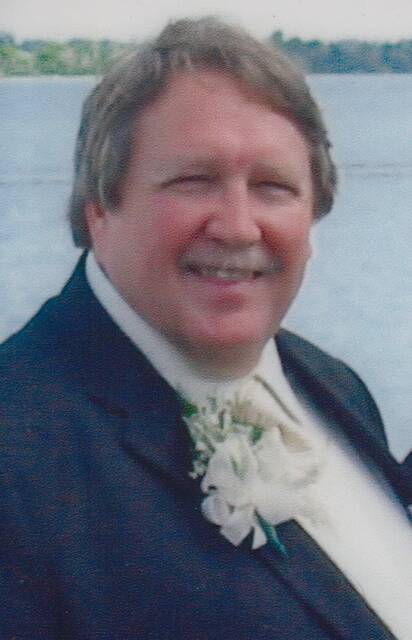 A celebration of life will be March 31 at St Joseph Catholic Church at 3:00 p.m. Gathering and visitation will begin at 1:00 with Rosary recited at 2:30. A fellowship meal to follow at the Elks Lodge 1216. A private burial will be held at a later date.
Keith Kurtz was born Jan. 12, 1954, to Fern and Michael Kurtz in Devils Lake, ND. He attended St Joseph Catholic Elementary School then Devils Lake Central High where he decided with the encouragement of his mom to play trumpet like his Great Grandpa Risovi who was in the Million Dollar Band that traveled across the Midwest and had played for President Truman. He did and was 1st chair trumpet player in the DLHS Band, continuing to play years later for the DL Elks Band. He also was a Boy Scout, where his mom was the den leader.
Keith was already working with his dad in Kurtz Construction long before he graduated from Devils Lake Central High School in 1973. Keith then attended Lake Region Junior College with a Degree in Drafting working with Kurtz construction and Lake Lumber, The Royal Court apartments and the Nite Owl Lounge. eventually buying his dad out and working with those till he retired in 2019.
In 2003 he met Mary Lou King, they now have married for 15 years and shared years of traveling and adventures.
He was active in the Elks 1216 and served as Exalted Ruler in 1992 and 2010. And helped with their transition into the new home, the former Nite Owl Bar.
He served on the Board of directors for Horizon Bank from 2002-2022, which led to a strong friendship with CEO John Vollmer.
He was an active member and 4th degree knight of the Devils Lake Knights of Columbus.
He was also a Director for the ND Lumber Men's Association from 2016-2018.
He followed so many of his passions and worked hard to achieve them. Starting with his Private Pilot's License under local pilot Bob Meiers, who remained a lifelong friend.
He was a muscle car enthusiast; his first car was a 1967 blue firebird. He went on to start the Annual Corvette Roundup, he now was a proud owner of a 2011 Grand Sport Corvette.
He was also a talented wood worker who was asked frequently to donate his time and talents once being asked to design and build the large exterior crosses for Christ Free Lutheran Church, where they continue to shine light on the church.
In his free time he enjoyed working in his yard and his shop. Watching black and white western movies, and shows, and was an avid reader completing all Louis L'Amour books.
He loved to travel and was blessed to go to great places with family, friends and with groups he was involved with, where he was always known to have a camera and catch great pictures to share.
He loved animals and was a great "dad" to his dog, Abbie, who was always found by his side.
Forever remembered by his wife Mary Lou, her children son, Damon (Jodi) King, their children Shelby and Ashton, daughter, Brooke (Chad) Kapfer, their children Dalton, Logan and Avery. Keith's sisters, Linda (Bob) Johnson, Faye Walsh, Brenda Murray, Cindy Stenhjem, his brother Doug's children, Amber, Alyssa, and Brandon and many other nieces and nephews and great nieces and nephews.
He was proceeded in death by his Grandparents Michael and Francis Kurtz, Frank and Lena Risovi, parents Michael and Fern Kurtz, and brother Doug Kurtz.
In lieu of flowers, memorial donations can be directed to St Joseph School Building Fund.
"When the heart grieves over what it has lost, the spirit rejoices over what it has left."
Source: Devils Lake Journal