PPG Introduces PPG ENVIROCRON Primeron Powder Primer Series for High-Performance Corrosion Protection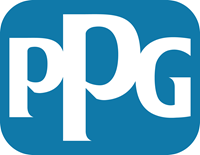 PPG (NYSE: PPG) today announced the launch of the PPG ENVIROCRON® Primeron primer powder portfolio, designed to provide high corrosion resistance for metal substrates including steel, hot-dip-galvanized steel, metalized steel and aluminum.
Protective primers are the first line of defense to protect metal surfaces from corrosion, the most significant challenge in the metal coatings industry," said Lorenzo Soldavini, PPG technical manager powder, EMEA, Industrial Coatings. "Use of PPG Envirocron Primeron primer in a multi-layer system offers optimal corrosion protection and is key to extending a product's lifespan and preserving its structural integrity."
The PPG Envirocron Primeron primer powder portfolio has been tested according to the corrosivity categories and approved by the QUALISTEELCOAT international quality label for coated steel. The series covers a wide range of requirements depending on end use, operating environment and the substrate used:
PPG Envirocron Primeron ZINC coating is a zinc-rich primer offering strong corrosion protection.
PPG Envirocron Primeron PRO coating is a solid basic primer for strong corrosion protection regardless of the pre-treatment method. It offers good mechanical performance with a well-balanced property profile.
PPG Envirocron Primeron EDGE coating offers best-in-class corrosion protection for substrates with sharp edges. It is optimized for degassing substrates.
PPG Envirocron Primeron FLEX coating provides very good corrosion protection for multiple substrates including aluminum and different pre-treatment methods.
"At PPG, we focus on differentiated innovation and sustainability to create value for our customers," said Anne Banuls, PPG powder coatings business manager, EMEA, Industrial Coatings. "The PPG Envirocron Primeron powder primer series expands our offering of designed solutions for durable protection against corrosion for metal substrates."
About PPG Industries
At PPG (NYSE:PPG), we work every day to develop and deliver the paints, coatings and materials that our customers have trusted for nearly 140 years. Through dedication and creativity, we solve our customers' biggest challenges, collaborating closely to find the right path forward. With headquarters in Pittsburgh, we operate and innovate in more than 75 countries and reported net sales of $16.8 billion in 2021. We serve customers in construction, consumer products, industrial and transportation markets and aftermarkets. To learn more, visit www.ppg.com.
Contact:
Andrew Wood – Corporate Communications, EMEA – awood@ppg.com – +31 6 5121 6579
Source: PPG Industries, Inc.