Deceuninck Group Reports Third Consecutive Year of Record EBITDA, Strong Growth in North America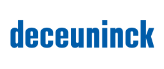 In fiscal year 2022, Deceuninck Group recorded its third consecutive year of record EBITDA, maintaining a profitable growth trajectory across all of its regions, including Deceuninck North America. The North American arm of the organization generated $236M in sales (up from $219M in 2021) and adjusted EBITDA of $21.4M.
The Deceuninck Group recorded strong sales in all regions totaling €974.1M ($1.03B) and adjusted EBITDA at €102.3M ($107.4M), which represents a 5%-increase year over year.
Deceuninck North America particularly has made significant investments over the last three years to support this growth, which included adding 30% manufacturing capacity as well as bolstering its production staff. To do so, it tripled the size of its human resources team to strengthen recruitment, training, and retention efforts across the organization.
"The investments we have made in operations, human resources, capacity, and sustainability represent our commitment to next-level growth," said Joren Knockaert, CEO of Deceuninck North America. "Globally and here in North America, our goal is to secure our position as the leader in PVC window and door extrusions and other sustainable building solutions for our customers, all while making contributions to a greener environment. We are taking the necessary steps to achieve this now and in the future."
Deceuninck's global sustainability mission saw significant momentum in 2022. The Deceuninck Group set ambitious targets to decrease greenhouse gas emissions over the next three decades in accordance with the Science Based Targets initiative (SBTi). The near-term goal is for all Deceuninck locations to reduce their CO2 emissions by 60% by 2030. The ultimate objective is to be operating at net zero by 2050.
Deceuninck North America is supported by a strong global presence that serves upwards of 4,000 customers in more than 90 countries. The organization operates facilities in Monroe, OH, and Fernley, NV, where it contributes to the creation of more than 7 million windows and doors annually.
To learn more about the Deceuninck Group's annual report, financial results, sustainability mission, and more, click here.
About Deceuninck NA
Deceuninck North America, LLC is an industry-leading fully integrated design, compounding, tooling, lamination, fiberglass pultrusion, and PVC extrusion company that produces energy-efficient residential and commercial windows and door systems. The company is committed to developing high-performance products and has customers that produce over 7 million windows and doors annually. Its headquarters are in Monroe, Ohio, with a facility in Fernley, Nevada. Deceuninck North America is part of the Deceuninck Group, an integrated global organization that produces PVC window systems for the building industry. Deceuninck Group employs 3,600 people servicing more than 4,000 customers in 91 countries with worldwide production facilities. For more information, please visit DeceuninckNA.com.
Source: Deceuninck North America, LLC