PPG's U.S. Woodcare Brands Announce Chestnut Brown as 2023 Stain Color of the Year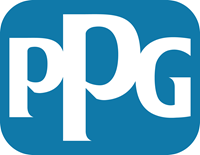 PPG announced that its OLYMPIC® Stains by PPG and PITTSBURGH PAINTS & STAINS® brands have selected Chestnut Brown as their 2023 Stain Color of the Year. Balancing between retro and elegant, this rich color complements trends of warm minimalism and earthy hues and can be used to help homeowners create an aesthetic that is on-trend with popular design styles.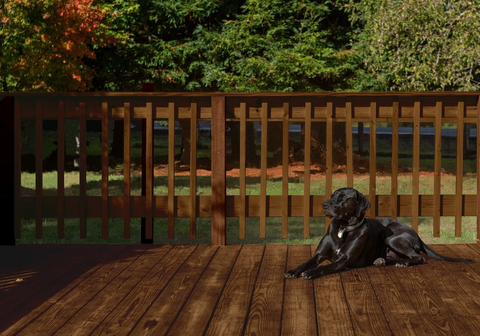 "As spring begins to blossom in the United States, many are looking forward to backyard get-togethers with family and friends, only to realize their decks and patios need a quick refresh before leaving cooler temperatures behind," said Amy Donato, senior marketing manager, Architectural Coatings. "Updating stain color is one of the best – and most inexpensive – ways to spruce up wooden surfaces and using Chestnut Brown will help consumers stay on trend."
Like all living spaces, DIYers can also use color to set the tone in outdoor areas. Thanks to its warm undertones, Chestnut Brown inspires feelings of connection and calm, perfect for welcoming loved ones into entertainment spaces. The rich depth of the color can be used to create a sophisticated backdrop to porches and decks when paired with crisp white trim and fabrics introducing a pop of color.
Using Chestnut Brown in outdoor spaces can be both fashionable and functional, as stain plays an important role in the protection of wooden surfaces. To best preserve and enhance the natural life and look of decks, siding and more, Chestnut Brown is available in a variety of stain products and opacities.
PPG woodcare experts recommend OLYMPIC® ELITE™ Semi-Transparent stain and sealant, a premium product formulated to protect and enhance the natural look of wood while providing year-round protection against mold, mildew and algae. The semi-transparent opacity provides a rich color while still allowing the wood grain and texture of mature woods of up to six years to show through.
PPG experts also recommend Pittsburgh Paints & Stains PARAMOUNT™ Exterior stain and sealant in one, which offers premium protection and fade resistance to enrich the wood's natural grain with a durable finish.
Both the Olympic and Pittsburgh Paints & Stains brands offer tools to help DIYers and woodcare specialists tackle their to-do lists, including:
Olympic Elite exterior stain tinted to Chestnut Brown and other Olympic stain products are available at THE HOME DEPOT® stores nationwide, select PPG dealers, and online at homedepot.com. Pittsburgh Paints & StainsParamount exterior stain and other products are sold exclusively through MENARDS® stores. Visit pittsburghpaintsandstains.com to find a list of Menards store locations.
About PPG Industries
At PPG (NYSE:PPG), we work every day to develop and deliver the paints, coatings and specialty materials that our customers have trusted for 140 years. Through dedication and creativity, we solve our customers' biggest challenges, collaborating closely to find the right path forward. With headquarters in Pittsburgh, we operate and innovate in more than 70 countries and reported net sales of $17.7 billion in 2022. We serve customers in construction, consumer products, industrial and transportation markets and aftermarkets. To learn more, visit www.ppg.com .The PPG Logo and We protect and beautify the world are registered trademarks of PPG Industries Ohio, Inc.
Olympic, Paramount, and Pittsburgh Paints & Stains are registered trademarks, and Elite is a trademark of PPG Architectural Finishes, Inc. ; Menards is a registered trademark of Menard, Inc. ; The Home Depot is a registered trademark of Home Depot International, Inc.
Contact:
Kaitlyn Craig – Architectural Coatings – kcraig@ppg.com – (412) 377-7456
Source: PPG Industries, Inc.