PPG Recognized as an 'Exceptional Workplace' for Employee Engagement by Gallup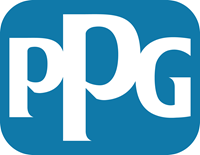 PPG announced that it has received a 2023 Gallup Exceptional Workplace Award ("GEWA"). The annual award honors top-performing companies that prioritize a highly engaged workforce as measured through Gallup's employee engagement survey and business outcome criteria. PPG was selected for its performance in integrating employee engagement into its culture, embedding engagement as a business strategy and empowering its people to do what they do best.
"At PPG, we know that our people are our greatest asset, and a key criterion for success is a team of highly engaged employees," said Kevin Walling, PPG chief human resources officer. "We are thankful for our employees who are committed to PPG and bring their best to work every day. We will continue to invest in our team, fostering connections and promoting an environment where everyone can thrive, deliver and grow."
PPG's efforts to engage employees and make its workplace more diverse and inclusive in 2022 included:
Launching The PPG Way to Lead, a new set of leadership competencies to connect behaviors to its core values;
Investing in the quality and capability of leadership through several training programs spanning frontline leaders to senior executives;
Completing 87 COLORFUL COMMUNITIES® projects with employee volunteers in 25 countries;
Expanding its Employee Assistance Program for all employees;
Creating a safe forum for conversations and storytelling around bias, discrimination and inclusion at a personal level by launching its Listen & Learn sessions; and
Growing its eight employee resource networks ("ERN") to more than 7,500 members across more than 60 countries. In 2022, there were more than 22,000 participants in more than 30 ERN-sponsored events.
"Gallup's 2023 GEWA winners proved that even during some of the most challenging times, strong cultures are resilient and find new ways to get work done and meet customer needs. These organizations continued to make employee engagement a central cultural priority as part of their business strategy, and they maintained record levels of employee engagement while achieving or exceeding their business goals," said Jim Harter, Gallup's chief scientist of workplace management and wellbeing.
To identify exceptional workplaces, Gallup developed the Q12® Survey, which examines the relationship between performance and employee engagement, defined as the involvement and enthusiasm of employees in both their work and workplace. Survey questions cover 12 key employee needs identified by Gallup's research, including workplace recognition, personal and professional development, and relationships with supervisors and fellow employees. Companies administered the survey to employees, and those with a high participation rate were invited to submit information about their engagement strategy including leadership philosophy, communication strategies, and knowledge management approach.
This year's meta-analysis marks the most comprehensive workplace study ever conducted, with survey data compiled from more than 2 million employees in 276 organizations around the world. Gallup found that GEWA winners' employees are highly engaged – worldwide, only 21% of employees report feeling connected to their work, while 72% of employees at GEWA winning organizations are engaged. Higher levels of employee engagement correlated to better performance in important outcomes including customer ratings, profitability, productivity, turnover, safety incidents, shrinkage, absenteeism, quality, wellbeing and organizational citizenship.
For more information about the GEWA and employee engagement, visit the Gallup website.
About Gallup
Gallup delivers analytics and advice to help leaders and organizations solve their most pressing problems. Combining more than 80 years of experience with its global reach, Gallup knows more about the attitudes and behaviors of employees, customers, students and citizens than any other organization in the world.
About PPG Industries
At PPG (NYSE:PPG), we work every day to develop and deliver the paints, coatings and specialty materials that our customers have trusted for 140 years. Through dedication and creativity, we solve our customers' biggest challenges, collaborating closely to find the right path forward. With headquarters in Pittsburgh, we operate and innovate in more than 70 countries and reported net sales of $17.7 billion in 2022. We serve customers in construction, consumer products, industrial and transportation markets and aftermarkets. To learn more, visit www.ppg.com. Colorful Communities, the PPG Logo and We protect and beautify the world are registered trademarks of PPG Industries Ohio, Inc.
Source: PPG Industries, Inc.