ECMD, Inc. Acquires Madison Lumber Company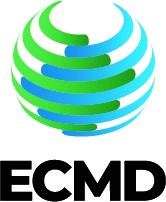 North Wilkesboro-based ECMD, Inc. announced it has acquired Madison Lumber Company. Established in 1986 and headquartered in Huntsville, AL; Madison Lumber is a specialty distributor of mouldings, boards, and pattern stock servicing lumber yards and builders in Northern Alabama and Mississippi, plus Central Tennessee including Nashville.
"ECMD's strategic plan calls for significant growth to come through acquisition as our industry continues to consolidate", said Kelly Hendrix, president and CEO of ECMD, Inc. "Our ESOP structure allows ECMD to be uniquely positioned to add privately owned companies into our portfolio who want their employees and their legacy honored. We are building a world class employee experience where our employee owners share in the financial success through 100% stock ownership and have a voice in how to improve operations, eliminate waste, and build a work environment that allows ECMD be an employer of choice."
"The cultural fit between our two companies is a perfect match," said Buster Betz, President of Madison Lumber. "Joining the ECMD family of companies creates a stable future for our employees and allows our customers to enjoy the unparalleled service Madison Lumber provides them."
As ECMD has done with past acquisitions, Madison will continue to operate independently and over time ECMD will integrate various parts of their business when it benefits Madison's employees, vendors, and customers.
About ECMD, Inc.
ECMD is 100% employee owned with a mission to improve the lives of our employees. Founded by innovative entrepreneurs who created the modern building materials global supply chain, their passion and integrity remain the fabric of our culture. ECMD partners with customers nationwide to provide a world-class supply chain to builders, remodelers, finish carpenters, and consumers with the materials needed to complete simple projects to dream houses. By leveraging technology and the team's passion for its customers, ECMD has built a strategic integrated portfolio of 7 operating divisions: EastCoast Mouldings, Klumb Forest Products, Crown Heritage Stairs, ECMD Distribution, Arndt & Herman Building Products, Clifton Moulding Co. and Madison Lumber Co.
Contact:
Robert Ballard – Vice President of Marketing – bob.ballard@ecmd.com
Source: ECMD, Inc.