Obituary: Gerald Edwin Raboch
It is with great sadness we announce the recent passing of Gerald Edwin Raboch on March 12, 2023 in Vernon, BC at the age of 94. Gerald was born October 8, 1928 in Enderby, BC.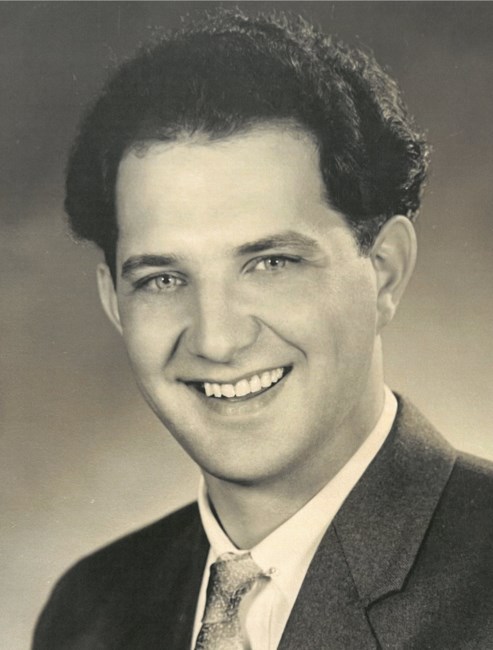 He is survived by the love of his life and wife of 66 years, Phyllis; his brother, Alvin; nieces, Gloria (Jerry) Davyduke, Cheryl (Ken) Burgess, Rosalie Raboch, Cindy MD (Thomas) Ferguson, Shelley (Lyle) Sanjenko, as well as numerous great, great, great nieces and nephews.
Gerald was predeceased by his father, Jerry Raboch; mother, Anne Raboch; brother, Henry Raboch, and two nieces, Carol and Lorali.
Gerald grew up in Trinity Valley (Enderby, BC), in his family home situated next to his grandparents' farm. As a young boy he attended Elementary School in Trinity and later graduated grade 12 from the Enderby High School.
After graduation Gerald worked along-side his father at the family business, Raboch Sawmills. Gerald and his father purchased a portable Mill and with their hard work the business continued to expand. Due to the necessity of expansion they took on a partner, WH Steele Lumber.
Gerald and Gordon Steele formed a strong partnership and took on the business of expanding Riverside Forest Products Ltd., on the banks of the Shuswap River, East of Enderby, Williams Lake, Armstrong, Lumby, Kelowna, and New Westminster. From just a little two man start up the business quickly flourished and grew incredibly large, and by the time the Mill sold in 2004 they had over 3,800 employees as well as the logging division. Gerald was very passionate about the forest industry. He became an extremely well known pioneer and successful icon in the lumber industry of British Columbia.
Gerald spent his retired years enjoying life in Vernon with his wife, golfing, cabin days on Okanagan Lake and wintering at their home in Rio Verde, Arizona.
Gerald will be missed so dearly, not only by his wife and family but by so many others as well. Gerald impacted many peoples' lives and touched so many hearts in his 94 years. He will be greatly missed.
As requested by Gerald, there will not be a formal service. A small family gathering will be held in early May at the Cliffside Cemetery in Enderby.
Source: Dignity Memorial