PPG Expects First Quarter Financial Results to Exceed Previous Guidance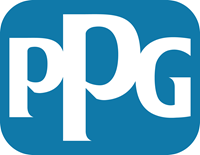 PPG announced that first quarter 2023 adjusted earnings per diluted share ("EPS") is expected to be between $1.52 and $1.58, which exceeds the company's previously communicated guidance of $1.10 to $1.20.
"The pace of our operating margin recovery accelerated during the quarter, driven by higher sales volumes and additional selling price capture," said Tim Knavish, PPG president and chief executive officer. "Our stronger sales volume performance compared to our guidance was led by the aerospace and automotive original equipment manufacturer coatings businesses. In addition, we delivered higher year-over-year earnings across most of our business portfolio including Europe."
The company also noted stronger-than-expected demand in PPG Comex, along with U.S. architectural coatings where the company benefitted from a recent customer win that aided quarterly results. Sales volumes were also better in China due to fewer pandemic disruptions than initially forecast.
In addition, the company reported that in March 2023, PPG purchased group annuity contracts that transferred pension benefit obligations for certain of the company's retirees in the U.S. to third-party insurance companies, resulting in an estimated non-cash pension settlement charge of approximately $191 million, or $0.61 per share. The expected first quarter 2023 adjusted EPS noted above excludes the impact of this pension settlement charge. A reconciliation of expected adjusted EPS to expected reported EPS is included below.
The company will announce detailed first quarter 2023 financial results and provide full-year 2023 guidance on April 20, 2023, after U.S. stock markets close. The company plans to hold an earnings teleconference on April 21, 2023 at 8 a.m. ET., during which it will provide more comprehensive updates and financial projections.
The following details for PPG's first quarter 2023 earnings release and teleconference call include:
| | | |
| --- | --- | --- |
| Earnings release: | | Thursday, April 20, after U.S. stock markets close |
| Teleconference: | | Friday, April 21, 8 a.m. ET |
| | | |
| PPG participants: | | Tim Knavish, president and chief executive officerVincent J. Morales, senior vice president and chief financial officerJohn Bruno, vice president, investor relations |
| | | |
| Webcast: | | A live, listen-only webcast will be available via the PPG Investor Center.  |
| Telephone replay: | | Available beginning at approximately 11 a.m. ET, Friday, April 21 through 11:59 p.m. ET, Friday, May 5.Replay numbers:US Toll Free: 1 866 813 9403US (Local): 1 929 458 6194Canada: 1 226 828 7578UK (Local): 0204 525 0658All other locations: +44 204 525 0658Access Code: 960369 |
| | | |
| Web replay: | | Replay of the webcast will be available shortly after the call on the PPG Investor Center and will remain through Thursday, April 18, 2024 |
The news release will be available on the PPG Investor Center and PPG Newsroom.
Prepared remarks and details regarding PPG's operating segment results and other financials will be available on the PPG Investor Center after the earnings release.
About PPG Industries
At PPG (NYSE:PPG), we work every day to develop and deliver the paints, coatings and specialty materials that our customers have trusted for 140 years. Through dedication and creativity, we solve our customers' biggest challenges, collaborating closely to find the right path forward. With headquarters in Pittsburgh, we operate and innovate in more than 70 countries and reported net sales of $17.7 billion in 2022. We serve customers in construction, consumer products, industrial and transportation markets and aftermarkets. To learn more, visit www.ppg.com. The PPG Logo and We protect and beautify the world are registered trademarks of PPG Industries Ohio, Inc.
Contact:
Mark Silvey – Corporate Communications – silvey@ppg.com – (412) 434-3046
Source: PPG Industries, Inc.