Trex Named Most Sustainable Decking Brand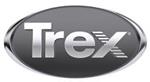 For some, the number 13 may be unlucky, but for Trex Company it is cause for celebration. For the 13th consecutive year, the world's largest manufacturer of high-performance, low-maintenance composite decking, railing and outdoor living products has been named Green Builder Media's Sustainable Brand Leader in the decking category. Trex is the only brand to be recognized as a sustainability leader for all 13 years of the program.
"It is incredibly meaningful and affirming to have our work and brand consistently recognized by green building experts and trade professionals who actively seek out high-quality, eco-friendly products for their projects," said Leslie Adkins, vice president of marketing and ESG development for Trex. "Sustainability is no longer a 'nice to have' but a meaningful requirement among increasingly eco-conscious consumers. We are pleased to offer a product that not only outperforms and outlasts wood but also delivers premium aesthetics and a sustainable option for builders and homeowners looking to reduce their environmental impact."
The entire portfolio of Trex composite decking is made from 95% recycled and reclaimed material, including polyethylene plastic film and reclaimed wood. Each year, the company repurposes more than 1 billion (with a B!) pounds of these materials in the making of its world-famous decking. One of the largest recyclers of plastic film in North America, Trex has upcycled more than 5 billion pounds of discarded polyethylene film over the past three decades – more than all other composite decking brands combined.
Trex also operates a manufacturing process that is as green as its final product, using recycled, reclaimed and other waste resources whenever possible. A closed-loop recirculation system recycles approximately 99% of the water used in the making of Trex products. Additionally, manufacturing sites use biodegradable, vegetable-based hydraulic fluid in trucks and trailers that allows the company to recycle or dispose of used fluid without harming the environment. Additionally, the lack of harmful chemicals needed to produce – and maintain – Trex decking makes it a safer choice for humans, animals and the environment than decking containing chemical treatments.
"Trex was founded on sustainable practices and is committed to being environmentally responsible in our processes as well as our products," noted Adkins. "We were 'green' long before it was a trend and are proud to lead the way for our industry now that it is becoming table stakes for all."
One of the longest-running and most respected studies in the sustainable building industry, the annual Green Builder Readers' Choice Survey uncovers what eco-conscious building professionals perceive to be the most sustainable products, materials and brands. Since the program's inception in 2009, Trex is the only brand to hold the top spot in its category every year, reinforcing the brand's leadership and strong preference among eco-conscious architects, builders and contractors.
In addition to being voted the most sustainable decking brand by readers, Trex earned top honors in the Green Builder Media Brand Index for 2023. Designed to evaluate brand position in the marketplace, the Brand Index integrates purchase preferences, brand sentiment and reader data, merging macro market trends from COGNITION Smart Data with micro user-specific results from the Readers' Choice survey. Based on these combined factors, the award recognizes the most sustainable, innovative and highest performing brands across a wide spectrum of building product categories.
Green Builder Media is North America's leading media group focused on green building and responsible growth. The complete results of the 2023 Readers' Choice Survey and Brand Index are published in the March/April issue of Green Builder magazine.
For more information about Trex's high-performance, eco-friendly products, visit trex.com.
About Trex Company, Inc.
For more than 30 years, Trex Company [NYSE: TREX] has invented, reinvented and defined the composite decking category. Today, the company is the world's #1 brand of sustainably made, wood-alternative decking and deck railing – all proudly manufactured in the U.S.A. – and a leader in high performance, low-maintenance outdoor living products. The undisputed global leader, Trex boasts the industry's strongest distribution network with products sold through more than 6,700 retail outlets across six continents. Through strategic licensing agreements, the company offers a comprehensive outdoor living portfolio that includes deck drainage, flashing tapes, LED lighting, outdoor kitchen components, pergolas, spiral stairs, fencing, lattice, cornhole and outdoor furniture – all marketed under the Trex® brand. Based in Winchester, Va., Trex is proud to have been named 2023 America's Most Trusted® Decking Brand* and one of 2022's 50 Best U.S. Manufacturers by IndustryWeek. For more information, visit Trex.com. You may also follow Trex on Facebook (trexcompany), Instagram (trexcompany), Twitter (Trex_Company), LinkedIn (trex-company), TikTok (trexcompany), Pinterest (trexcompany) and Houzz (trex-company-inc), or view product and demonstration videos on the brand's YouTube channel (TheTrexCo).
*2023 DISCLAIMER: Trex received the highest numerical score in the proprietary Lifestory Research 2023 America's Most Trusted® Outdoor Decking study. Study results are based on experiences and perceptions of people surveyed. Your experiences may vary. Visit www.lifestoryresearch.com.
Contact:
Corinne Racine – L.C. Williams & Associates – cracine@lcwa.com – (312) 565-4634
Source: Trex Company, Inc.