E.C. Barton & Company Announces Pledge to Help Improve the Health of Children in Arkansas
In March, representatives of E.C. Barton & Company formalized a pledge of $45,000 to Arkansas Children's to aid in the effort to improve health care for children in Arkansas.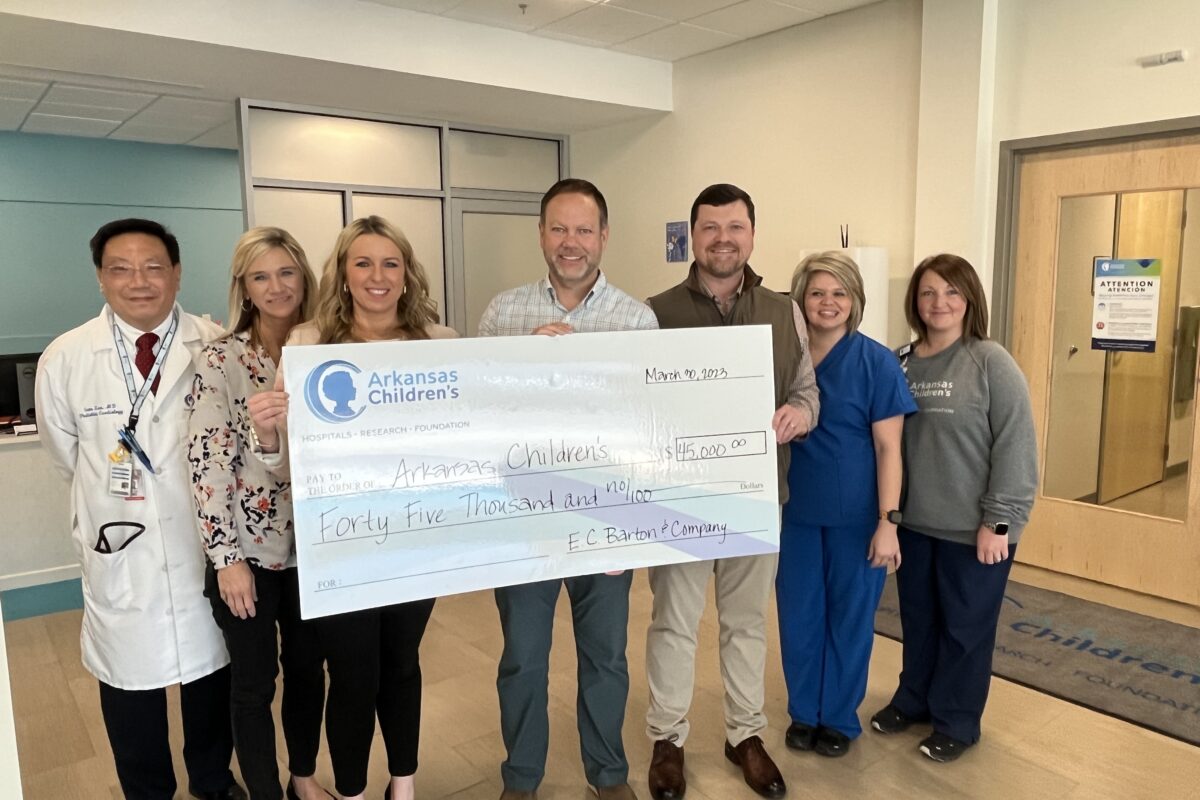 "E.C. Barton & Company is proud to support Arkansas Children's in their effort to ensure no child is turned away because of a family's ability to pay for services," said Mark Biggers, President of E.C. Barton & Company. "With our company being headquartered in Jonesboro and a significant number of our employee Partners being based in Arkansas, this partnership was a natural fit for us."
The mission of Arkansas Children's is to champion children by making them better today and healthier tomorrow. For over 100 years, Arkansas Children's has championed children by providing care for the state's most vulnerable children—first as an orphanage opening in 1912 and now as a statewide pediatric health system that includes two pediatric hospitals, statewide clinics, a research institute, innovative solutions and community partnerships to improve access to care for more than 700,000 children in the state.
Source: E.C. Barton & Company