Trex Transcend® Lineage™ Named "Sustainable Product of the Year"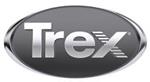 With industry leading style and performance, elevated by a commitment to sustainability, Trex Company ("Trex") continually leads the way for what's next in outdoor living. The world's largest manufacturer of high-performance, low-maintenance composite decking and outdoor living products, extends this legacy with Trex Transcend® Lineage™, a new decking line recognized by Green Builder Media as a 2023 Sustainable Product of the Year.
Each year, the editorial team at Green Builder Media, North America's leading media group focused on green building and responsible growth, reviews hundreds of building products designed to make homes more resilient, intelligent, effective, healthy and sustainable – and highlights the most innovative in its annual "Sustainable Products of the Year" report (formerly known as the "Hot 50"). Capturing a coveted spot on this year's list, Lineage was praised for its sustainable composition as well as its refined aesthetics and enhanced performance.
Industry-Leading Sustainability Meets Elevated Performance and Aesthetics
Building on the impeccable pedigree of Trex Transcend® decking, Lineage represents Trex's coolest decking yet – literally. Engineered with heat-mitigating technology in the shell, Lineage boards reflect the sun and stay cooler than other composite decking offerings of a similar color*. This new offering also features an elevated aesthetic with subtle hues and elegant graining that delivers an unmatched natural appearance.
Lineage boards are available in four on-trend color options inspired by some of the most picturesque settings in North America:
Biscayne

 – a light coastal brown that captures the beauty of mangroves and sandy coasts with light honey hues and a natural grain pattern

Carmel

 – a creamy taupe that embodies the glow of white sands and Cyprus-covered cliffs, integrating a toasty brown shade with grey undertones

Jasper

 – a deep shade of mocha reminiscent of old-growth forests and rocky mountainsides, incorporating a rich umber hue and delicate streaking

Rainier

 – an airy, mountain grey that mirrors white-capped mountains and wooded sounds with its soft silver tones and delicate graining
Enhancing its appeal to Green Builder reviewers and eco-minded consumers, Trex Transcend Lineage offers the look and feel of real wood, but without the environmental impact of deforestation. Boards are comprised of 95% recycled and reclaimed materials – including a mix of polyethylene plastic film and industrial wood scrap – making Lineage an environmentally friendly choice that outperforms and outlasts natural wood. This new line contributes to the nearly 1 billion (with a B!) pounds of upcycled materials used annually in the making of Trex decking. Furthermore, Trex uses a proprietary manufacturing process that is as green as its final product.
Like all Trex decking, Lineage boards are engineered with a proprietary, high-traffic formulation and ultra-durable integrated shell that resists stains, scratches and mold. They won't rot, warp, crack or splinter like wood – and upkeep is hassle-free. No sanding, staining or painting is ever needed, and spills wash off easily with just soap and water. Trex Lineage boards are also backed by a 50-year limited warranty for added peace of mind.
"Trex Transcend Lineage is a next generation product for a new generation of homeowners," said Leslie Adkins, vice president of marketing and ESG development for Trex. "It offers a perfect combination of style and sustainability in a premium product for today's design-savvy, eco-conscious consumers."
The Gold Standard of "Green"
In addition to Lineage decking being named a "2023 Sustainable Product of the Year," Trex was also named "Sustainable Brand Leader" in the decking category of Green Builder's annual Reader's Choice Survey for the 13th consecutive year. Trex also earned top honors in the Green Builder Media 2023 Brand Index, which recognizes the most sustainable, innovative and highest performing brands across a wide spectrum of building product categories. 
The complete list of Green Builder Media's 2023 Sustainable Products of the Year along with the results of the 2023 Green Builder Readers' Choice Survey and Brand Index are published in the March/April issue of Green Builder magazine. For more information about Trex's high-performance, eco-friendly products, visit Trex.com.
*DISCLAIMER: Although Trex Transcend Lineage is designed to be cooler than most other composite decking products of a similar color, on a hot sunny day, it will get hot. On hot days, care should be taken to avoid extended contact between exposed skin and the deck surface, especially with young children and those with special needs.
About Trex Company, Inc.
For more than 30 years, Trex Company [NYSE: TREX] has invented, reinvented and defined the composite decking category. Today, the company is the world's #1 brand of sustainably made, wood-alternative decking and deck railing – all proudly manufactured in the U.S.A. – and a leader in high performance, low-maintenance outdoor living products. The undisputed global leader, Trex boasts the industry's strongest distribution network with products sold through more than 6,700 retail outlets across six continents. Through strategic licensing agreements, the company offers a comprehensive outdoor living portfolio that includes deck drainage, flashing tapes, LED lighting, outdoor kitchen components, pergolas, spiral stairs, fencing, lattice, cornhole and outdoor furniture – all marketed under the Trex® brand. Based in Winchester, Va., Trex is proud to have been named 2023 America's Most Trusted® Decking Brand* and one of 2022's 50 Best U.S. Manufacturers by IndustryWeek. For more information, visit Trex.com. You may also follow Trex on Facebook (trexcompany), Instagram (trexcompany), Twitter (Trex_Company), LinkedIn (trex-company), TikTok (trexcompany), Pinterest (trexcompany) and Houzz (trex-company-inc), or view product and demonstration videos on the brand's YouTube channel (TheTrexCo).
*2023 DISCLAIMER: Trex received the highest numerical score in the proprietary Lifestory Research 2023 America's Most Trusted® Outdoor Decking study. Study results are based on experiences and perceptions of people surveyed. Your experiences may vary. Visit www.lifestoryresearch.com.
Contact:
Corinne Racine – L.C. Williams & Associates – cracine@lcwa.com – (312) 565-4634
Source: Trex Company, Inc.