Emerson to Advance Global Automation Leadership Through Acquisition of NI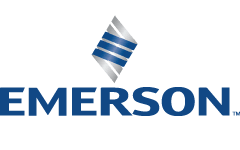 Emerson (NYSE: EMR) and NI (Nasdaq: NATI) today announced that they have entered into a definitive agreement under which Emerson will acquire NI for $60 per share in cash at an equity value of $8.2 billion. Emerson already owns approximately 2.3 million shares of NI, representing approximately 2% of shares outstanding, which were acquired at a weighted average price of $36.84. As a result, Emerson's effective per share purchase price is $59.61.
NI provides software-connected automated test and measurement systems that enable enterprises to bring products to market faster and at a lower cost. NI's solutions help customers solve current and future test challenges and improve speed and efficiency in their product development cycles. NI had $1.66 billion in 2022 revenue and operates in more than 40 countries, serving approximately 35,000 customers across semiconductor and electronics, transportation, and aerospace and defense markets.
"We are pleased to reach an agreement with NI, whose best-in-class test and measurement product and software offerings accelerate Emerson's progress toward a cohesive, higher growth and higher margin automation portfolio," said Lal Karsanbhai, President and Chief Executive Officer of Emerson.
"With this expansion into test and measurement, Emerson will enhance its automation capabilities and gain a broader set of customers that relies on NI's solutions at critical points along the product development cycle. These capabilities provide Emerson industry diversification into attractive and growing discrete markets like semiconductor and electronics, transportation and electric vehicles, and aerospace and defense that are poised to benefit from secular growth trends. NI's business is well-aligned with our vision for automation and we look forward to working together to bring more comprehensive and innovative solutions to our customers, accelerate growth and position Emerson to deliver significant shareholder value."
"Over the past several months, we've been evaluating strategic options for the future of our business with the intent to maximize its value," said Eric Starkloff, NI's Chief Executive Officer.
"We ran a robust and comprehensive process, considered a range of potential options, and believe this represents the best outcome for all NI stakeholders. This transaction is a strong testament to the improvements and initiatives we've implemented in recent years that have transformed NI into a software focused company with higher growth, better profitability and lower cyclicality. We're thrilled that Emerson recognizes the value we've created and we believe they will help us build on our momentum to further position NI as a leading provider of software-connected automated test and measurement systems."
Compelling Strategic and Financial Rationale
Balanced and Diversified End Markets: With favorable long-term trends and an estimated priority total addressable market of $35 billion, the test and measurement market is fast-growing, highly complementary and one of the four priority adjacencies Emerson presented at its 2022 Investor Conference. The transaction is expected to drive value creation and advance Emerson's position as a global automation leader by expanding and diversifying its customer base within highly attractive end markets. With a diversified end market mix including semiconductor and electronics, transportation, and aerospace and defense, NI is expected to be well positioned to capitalize on megatrends that offer attractive growth opportunities. In markets like semiconductor and electric vehicle manufacturing, NI expands Emerson's reach into the design and validation phase of the lifecycle, providing early access to customers. Overall, NI will increase Emerson's end market exposure in discrete markets to 18% of sales, which will be Emerson's second largest industry segment.
Complementary Software and Innovation Capabilities: NI's technology stack of industry-leading intelligent devices, controls and software complements Emerson's own technology stack and will accelerate Emerson's efforts to create a higher value, cohesive industrial technology portfolio. NI's flexible and modular system-level test solutions have an open and interoperable software platform, a key differentiator that enables customers to continually evolve and automate their test processes in increasingly complex and fast-changing end markets. With 20% of sales in software, NI also increases Emerson's exposure to high-growth industrial software opportunities. Both Emerson and NI share innovation-focused engineering cultures. With Emerson's proven track record of innovation and successful new product launches, the combined company will be able to accelerate and expand the development of innovative offerings for customers leveraging the complementary expertise of both organizations.
Delivers Substantial Synergies: Emerson has identified $165 million of cost synergy opportunities by the end of year 5 through application of best practices from the Emerson Management System. Emerson intends to drive productivity improvements and streamline duplicative costs across general and administrative, sales and marketing, and research and development functions, while leveraging Emerson's scale in manufacturing and supply chain. Additional opportunities to enhance NI's free cash flow generation will be pursued through proven operational excellence and productivity levers.
Strong Financial Profile and Attractive Returns for Shareholders: The transaction is expected to be immediately accretive to adjusted EPS and Emerson's long-term financial targets outlined at Emerson's 2022 Investor Conference. NI's strong positions in attractive and growing markets are expected to deliver sustainable underlying growth aligned to Emerson's 4-7% through-the-cycle underlying growth target. NI also brings significant recurring revenue and immediate gross margin accretion to the combined Emerson portfolio. The combination of strong growth, attractive gross margins and the synergy potential to expand operating margins all contribute to returns in line with Emerson's communicated returns criteria.
Unites Aligned Company Cultures: NI's innovation and problem-solving focused culture is highly complementary with Emerson's purpose-driven culture focused on innovation. Employees will have expanded opportunities for career development and advancement within Emerson.
Transaction Terms & Approvals
The transaction has been approved by the Boards of Directors of both Emerson and NI. Under the terms of the agreement, NI shareholders will receive $60 per share in cash, which represents a 49% premium to NI's closing share price as of January 12, 2023, the day prior to NI's public announcement of a strategic review.
The transaction is expected to close in the first half of Emerson's fiscal 2024, subject to the completion of customary closing conditions, including regulatory approvals and approval by NI shareholders. Emerson expects to finance the transaction using available cash and liquidity, including approximately $8 billion of post-tax proceeds from the majority sale of Climate Technologies to Blackstone announced in October 2022, which is expected to close in the second calendar quarter of 2023.
About Emerson
Emerson (NYSE: EMR) is a global technology and software company providing innovative solutions for the world's most essential industries. Emerson is an automation leader that helps process, hybrid and discrete manufacturers optimize operations, protect personnel, reduce emissions and achieve their sustainability goals through its unmatched automation portfolio, including its majority stake in AspenTech. For more information, visit Emerson.com.
Click here for the full press release.
About NI
At NI, we bring together people, ideas and technology so forward thinkers and creative problem solvers can take on humanity's biggest challenges. From data and automation to research and validation, we provide the tailored, software-connected systems engineers and enterprises need to Engineer Ambitiously™ every day.
Contact:
Colleen Metler – Investor Contact – (314) 553-2197
Source: Emerson Electric Co.