Dorel Incurs Network Security Incident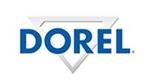 Dorel Industries Inc. ("Dorel") announced that it recently experienced a network security incident resulting in an unauthorized third-party gaining access to certain of Dorel's systems.
Upon discovery of the network security incident on March 29, 2023, Dorel immediately implemented countermeasures with the assistance of leading industry experts and other advisors. Dorel took proactive measures to secure its business operations, including taking certain systems and services offline. While the network security incident caused temporary disruption to parts of Dorel's business operations, Dorel's systems are contained, and our services are operational.
Dorel believes that the timing of this incident will result in a reduction in the first quarter 2023 revenues of an estimated US$12.0 to US$15.0 million, of which Dorel expects the majority to be recouped in the second quarter. The negative impact on net income for the first quarter is expected to be between US$4.0 to US$5.0 million, which is made up principally of margin on these lost revenues.
Dorel will release first quarter 2023 results before the market opens on Monday, May 15, 2023.
About Dorel Industries
Dorel Industries Inc. (TSX: DII.B, DII.A) is a global organization, operating two distinct businesses in juvenile products and home products. Dorel's strength lies in the diversity, innovation and quality of its products as well as the superiority of its brands. Dorel Juvenile's powerfully branded products include global brands Maxi-Cosi, Safety 1st and Tiny Love, complemented by regional brands such as BebeConfort, Cosco, Mother's Choice and Infanti. Dorel Home, with its comprehensive e-commerce platform, markets a wide assortment of domestically produced and imported furniture. Dorel has annual sales of US$1.6 billion and employs approximately 4,000 people in facilities located in twenty-two countries worldwide.
Contact:
Jeffrey Schwartz – Media Contact – (514) 934-3034
Source: Dorel Industries Inc.