HPM Building Supply Acquires 87ZERO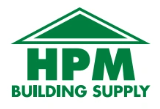 In a major expansion of its product lines, services, and facilities, HPM Building Supply has acquired 87ZERO, a Honolulu-based firm specializing in custom cabinetry; architectural elements; furniture, fixtures, and equipment (FF&E); premium appliances; and global sourcing and manufacturing of interior products.
The acquisition establishes a new division called 87ZERO by HPM that will service large-scale projects for developers, hoteliers, and contractors as well as provide affordable luxury interior solutions for homeowners. HPM also plans to leverage 87ZERO's global manufacturing relationships to develop and source products to serve both the high-end and affordable housing markets.
"The opportunity to add 87ZERO to our HPM 'ohana came about because of the values we have in common as much as a desire to expand our services for Hawai'i's construction and housing market," said Jason Fujimoto, HPM president and CEO. "87ZERO and HPM first connected through our shared passion for helping to build more attainable housing for Hawai'i families. We saw the potential to combine our strengths, create new, innovative solutions for our community, and provide an even more seamless, one-stop shop for customers at every price point."
Founded in 2007, 87ZERO is known for its work in condominiums, commercial and hospitality facilities, and single-family residences. Across two showrooms spanning 5,300 square feet in the Na Lama Kukui Lifestyle and Design Center – HPM's first showrooms on O'ahu – 87ZERO's product lines include their own Italian-crafted SmartCucina cabinetry line as well as global kitchen brand Ernestomeda and premium appliances from Bosch, Gaggenau, Miele, and Thermador. With manufacturing partners in Singapore, Malaysia, Vietnam, Italy, Germany, and the United States, 87ZERO provides custom interior solutions and architectural elements.
87ZERO's 15-member staff has become part of HPM's team of more than 500 owner-employees throughout Hawai'i.
"As part of HPM, we are looking forward to bringing 87ZERO's capabilities and signature product lines to all islands," said Sanford Hasegawa, founder of 87ZERO and now president of 87ZERO by HPM. "We're excited for this new chapter of growth with the backing of HPM's full-service building supply and local manufacturing operations. Together, we provide a compelling offering across the full spectrum of the market, from pros to consumers, from plans and supplies to interiors and finishing, and from luxury to affordable homes."
For more information about interior solutions and materials for large projects and upscale residences, customers may contact info@87zerohi.com.
About HPM Building Supply
HPM Building Supply has been helping Hawai'i build better and live better since 1921. A fifth-generation, local, family-run business, HPM is 100% employee-owned. It serves the home improvement market and building industry statewide through its retail stores, building supply and lumber yards, Home Design Centers, and 87ZERO by HPM showrooms, roofing and manufacturing facilities, corporate offices and U.S. West Coast Consolidation Facility spanning 18 locations across Hawai'i Island, Maui, O'ahu, Kaua'i, and Washington state. For more information, visit hpmhawaii.com.
Source: Hawaii Planing Mill, Ltd.