Sidca Trading Opens Eastern Division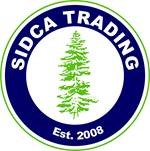 Sidca Trading a Distributor and Wholesaler of Building Products is pleased to announce the opening of new division Sidca Trading (East). Sidca Trading (East) will be located in Ontario, Canada and led by David Steinman with operations commencing immediately.
This new division will allow Sidca Trading to grow its market share in Eastern Canada with a physical presence on the ground.  David Steinman brings over 15 years of industry experience to the Eastern Division with strong ties to both the Ontario and Quebec markets. David specializes in OSB, plywood and lumber commodities and will be tasked with growing the Eastern Division.
"This division aligns very well within our product offering and strong ability to deliver on client's expectations, Vertical Growth is paramount for success in today's World. Sidca East will compliment all of our LBM Platforms" – Rick Sidhu.
About Sidca Trading Ltd.
Sidca Trading Ltd is a Distributor and Wholesaler of Building Products established in British Columbia, Canada in 2008. Sidca specializes in Commodity Plywood, Industrial Plywood, and Lumber.  In 2018 Sidca Trading completed the acquisition of Socco Forest Products – Sumas, Washington. Socco is one of the largest custom Dry Kiln and Remanufacturing facilities in the Pacific Northwest.  In 2021 Sidca Trading completed the acquisition of Western Wood Preservers in Aldergrove, British Columbia. Western Wood Preservers provides lumber pressure treating services in both CCA and CA.
Contact:
David Steinman – Dave@sidcatrading.com – (289) 455-9663
Source: Sidca Trading Ltd.