Southern Cypress Manufacturers Association Elects 2023 Officers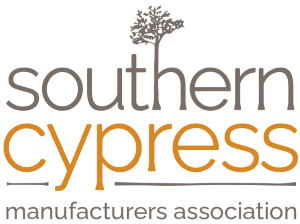 Members of the Southern Cypress Manufacturers Association ("SCMA") elected officers for 2023 at the association's Annual Meeting on March 22, in Nashville, Tennessee.
Cassie Lewis, Turn Bull Lumber Company, Elizabethtown, North Carolina, was elected SCMA president. Lewis joined Turn Bull Lumber Company in 2011, working her way through the accounting and logistics departments, before joining the sales team in 2015. She now serves as the company's account manager, and is responsible for all sales, as well as managing the green and kiln-dried inventories.
Truss Beasley, Beasley Forest Products (BFP), Hazlehurst, Georgia, was elected SCMA vice president. He joined BFP in 2014 and is currently serving as vice president of business development for the Beasley Group sawmills and flooring plants. Beasley earned a Bachelor of Finance and a Master of Business Administration from Georgia Southern University.
For more information about the SCMA, visit www.CypressInfo.org.
About the Southern Cypress Manufacturers Association
The Southern Cypress Manufacturers Association is a non-profit organization dedicated to the promotion of cypress building products to trade professionals and consumers. For more information on the SCMA, visit www.CypressInfo.org.
Contact:
Ian Faight – Managing Director – ian@hardwood.org
Source: Southern Cypress Manufactures Association